#RecFromHome provides Wilmot residents with fun activities to do from home. We want you to stay home, stay safe and stay active with new daily activities.
A featured activity will be posted each morning and then will be moved to its corresponding theme in the drop-down menu below. Activities will remain there for you to check out later or do again if it becomes a family favourite.
Daily themes including:
#MealMonday for nutrition, bringing fun and spice to cooking.
#TogetherTuesday for family fun activities.
#WaterWednesday for your family to be water conscious and basic first aid tips.
#TimeoutThursday to take some time to check in and reward yourself for being awesome!
#FitFriday to get everyone moving!
#MuseumFromHome weekly activities with a cultural twist.
Using the Parks and Trails during COVID-19
#InTheCommunity to connect with the wonderful free activities being offered in the community.
Online Photo and Contest Gallery
Feel free to share your colouring pages and photos of you and your family participating in our featured activities! In order to share with us, you must complete our online photo/media release form. Some of your submitted photos and contest entries may be showcased in our online gallery.
Feature Activity
Our Last #FitFriday is all about the competition! Show us how you participated in the Family Relay Race on our social media accounts!
#MealMonday
April 27
May 4
May 11
May 18
Let's celebrate Queen Victoria's Birthday with some easy at home recipes!
May 25
For #MealMonday let's spice up a classic mac n' cheese into a new family favourite!
June 1
With the warm weather staying more regular we thought a fun-filled family #MealMonday would be about Pizza's and Flatbread. You can cook them in the oven, on a BBQ or perhaps over a fire during a cookout? Remember to supervise children during cooking and have fun with the meal preparations!
June 8
Let's start a new week off with some creative snacks! Have you ever tried making homemade chips? Check out the recipes below to try something new
June 15
Today's #MealMonday is a twist on the classic meals! Check out the fun recipes below!
June 22
Today's #MealMonday is all about Breakfast! Check out some awesome recipes to celebrate the start to each day!
June 29
It's perfect BBQ Weather, and we have some creative ideas for you just in time to showoff for Canada Day!
July 6
Happy First Monday in July! Today is all things SNACKS! Let's get creative with the snacks for all the people in your life!
July 13
Today's #MealMonday is all about Chicken! Check out some recipes below;
July 20
Are you sick of making the same recipes for the last few months; maybe you want to try something different with the family to really make sure everyone is getting the veggies they need!
July 27
Looking to try something new in the kitchen? Why not try some Vegan Recipes?
August 3
Pork Tenderloin is a versatile dish that can be a meal on its on or a great addition to a meal! Check out the options below:
August 10
Today is All things Brunch!
August 17
Looking for some Fun Lunchtime Favourites? Check out some of the Township Staff's Favourites below:
August 24
Best of Beef Recipes to help provide options instead of the same ol' Pot Roast!
August 31
It's that time of year again when our gardens are plentiful! Let's look at some recipes to use up all those fresh vegetables!
#TogetherTuesday
April 28
May 5
Cinco De Mayo Activities
Fun ideas to do while watching the Disney Pixar Movie Coco for Family Movie Night! Watch the trailer here.
Make a Coco rubber band guitar
make paper marigolds
make your own Coco Family Tree
May 12
May 19
June 2
Today we are encouraging you to spend some time together creating and re-using items.
June 9
Looking for something fun to do with the kiddos today? Why not try a camp favourite experiment Elephant Toothpaste!
**Note this can be a messy experiment so we suggest you do it outdoors**
Elephant Toothpaste Experiment
June 16
Let's do some crafts about our planet today!
June 23
Today's #TogetherTuesday is about getting outside! Although today's forecast might encourage us to star in, have you ever played in the rain?
June 30
Let's Spend some time together today in the jungle!
July 8
Since the warm summer weather is here that also means clear skies at night! Today we encourage you to spend some time outdoors with each other in the evening to look at the stars!
July 14
Attention all scientists… we have some Fun experiments for you! Check out our Video below of our Recreation Programmer trying them too!
July 22
Today is all about the drama! Try some improve pocket games where you create the scene and conversation; but if you get stuck... pull out that pocket note!
July 28
Here's a fun game to play with the family tonight.. its Called Headbands!
August 4
On a Day like today inside crafts might just be the answer. But ... What if we could create two activities out of one craft?
Today's craft are brought to you by the love of music; where activity #1 is making the craft and activity #2 is using the craft to explore music, sounds and maybe even a family band?
August 11
Minute to Win It Games for Family Game Night!
August 18
How about something fun & messy to do outside on #TogetherTuesday ?
Let's have a Paper Mache Party! Gather up your balloons and bubble friends to make a double fun activity. It's fun to create and fun to break!
August 25
Are you ready for a fun family game! How about Sing It Loud! A game where teams complete for the best performance of songs based on a single word! Be sure to tag us on Twitter!
September 1
It's time for the last #TogetherTuesday with COVID Time Capsules!
#WaterWednesday
April 29
May 6
May is Water Safety Month!
Drowning Prevention
If you have a pool, swimming can be a great activity while children are home and out of school. Even playing in the bathtub can be a great way to break up the day and have fun in the water. While playing in the water is fun and a great way to exercise, we do have to consider the facts when it comes to drowning and commit to safety while children are around water. Drowning is the leading cause of death for children 1 to 4 years old and young children can drown in less than 2 inches of water within minutes.
What you can do:
Increase surveillance and give children your full and undivided attention while they are in the bathtub or around water
Secure pool areas while not in use and never allow a child to swim without direct adult supervision
In the bathroom: close toilet lids, empty bathtubs immediately after use, keep doors closed at all times
Consider outdoor risks: buckets, kiddie pools, containers, fountains, neighbors' pools, open bodies of water, or anything outside that could potentially collect water
Be your child's lifeguard
May 14th is National Lifejacket Day
While in isolation you might be thinking about getting out on the water with your boat. If you are considering launching your boat, be sure to check the water levels and remember that cold water severely impacts your ability to survive a fall into water. Protect yourself - wear your lifejacket. Understand the Differences between a lifejacket and a PFD.
Be sure to check out the Video from our Aquatic Supervisor.
May 20
Making the tub fun!!! Before trying these activities, remember that water is a fun activity that comes with risks! It is important to ALWAYS be WaterSmart.
In Ontario 16% of drownings occur in the bathtub. When your child is in the bathtub you want to get everything you need. You never leave the bathroom once you start to run the water. Drownings take seconds. Watch me!! Not your phones. Be your child's lifeguard. Make it fun and create memories.
Check out the ways to make it fun of your child!
May 27
Weather is getting warm and your children are drawn to water. Create your Water Safety Poster to help educate the others on Water Safety. Submit your pictures for the photo gallery.
June 3
As the weather is getting warm we are starting to open our backyard pools. As people are at home and practicing social distancing we are seeing the sales of pools in a box increase. Remember that a pool that is 3 feet deep or deeper fall under the municipal by-laws.
Check the Lifesaving Society for a backyard pool check list to ensure you are keeping yourself and your family safe.
June 10
Drowning doesn't look like drowning. It is often silent. Turning your eyes for a second could be fatal. Check out our video on different ways to spot a drowning victim.
Beaches are starting to open, remember the water is fun but it poses a lot of risk. Whether it is your backyard or a beach, check the water before you swim. Can you identify all the hazards in this photo?
June 17
The Ladder Approach: a step-by-step procedure for successful rescues Aquatic rescues do not happen the way they are pictured in action movies. In reality, the fearless heroes who throw themselves into water to rescue a victim actually endanger their own life.
Watch our video for tips on how to preform a low risk rescue.
Ladder approach scavenger hunt
June 24
These are just tips for adult CPR. To become more comfortable please sign up for a CPR course when things re-open. Remember that your safety is number one. There is an added risk during a pandemic, should you be in doubt or uncomfortable, please don't walk away. Call 9-1-1 and get help.
Watch our Adult CPR Video for tips.
Activity: Put the step of Adult CPR in order
July 1
Happy Canada Day - Fun Water games!!
July 8
This week is hot!! If you are enjoying the water remember your sun safety!
July 15
When and where to call 9-1-1? Check out our Calling 9-1-1 video!
July 22
The Lifesaving Society designates the third week in July (July 19-25, 2020) as National Drowning Prevention Week (NDPW).
If you're not within arms' reach, you've gone too far. Always supervise children.
Boat sober. Alcohol consumption is a factor in almost 40% of boating-related fatalities.
Choose It. Use It. Always wear a Lifejacket or PFD.
Lifejackets don't work if you don't wear them. Not wearing a Lifejacket or PFD was a factor in 88% of boating deaths.
Approximately 166 Ontarians die in preventable water-related incidents annually. Even one drowning is one too many.
Take a picture of yourself and/or your family wearing your Lifejacket or PFD in different places to show your support of wearing your lifejacket. Be creative, it doesn't have to be water related. Submit your pictures using the online photo release form.
July 29
Today's #WaterWednesday is all about bleeding. Do you know what the treatment is for bleeding?? Just remember DR. blood; the D is for Direct Pressure and the R is for Rest or Reassure. Check out our Water Wednesday Treatment for Bleeding video!
August 5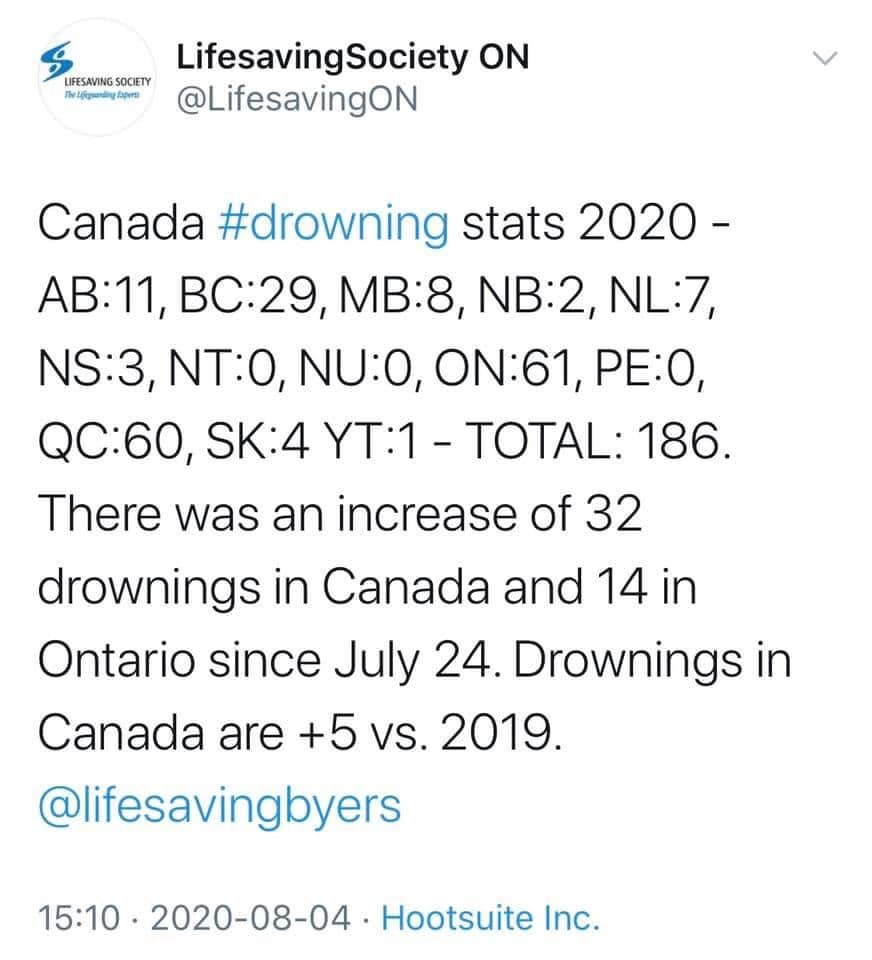 There have been 186 fatal drownings since January 2020, which is 5 more than this time last year.
In the past 11 days, there have been 32 fatalities from drowning across the country.
Can you come up with a list of people that would make a good buddy? (Remember though our list maybe big, right now we our buddies should only be someone in our social circle.)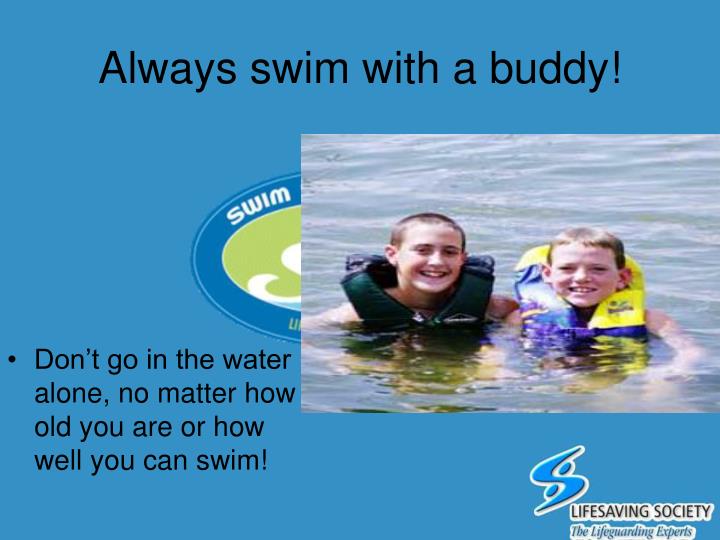 #TimeOutThursday
April 23
April 30
May 7
Today for #TimeOutThursday we thought that we would provide resources for you to have conversations about COVID-19 with your families. Please see the resources below
May 14
Mental Wellness is so important; especially now in this ever-changing world we are experiencing.
Please check out the videos linked below.
We have created a special Gratitude Jar Activity for you and your family to create and help remember the positive things we are thankful we have.
May 21
Taking time to check in with yourself is important during this time. As humans we need to be aware of ourselves first before we can take care of others. Check out the 5 minute me time activities to stop, be calm and reflect on yourself and the self care to do list to check in to make sure that your cups is full to during these times.
May 28
Let's take a moment to check in with yourself and loved ones mental health. How are we all feeling during this time? Use the worksheets below
June 4
Today is all about self-care. You can use the blank self care wheel template below to check in to see how you and your family are taking care of yourselves.
June 11
Self Love is an important part of self-care and overall wellness. Checkout the fun activities below for you to complete with your family and kids!
June 18
Family Self Care is just as important as personal self-care. Checking in with your children during these strange times and having conversations can help ease their feelings just as much as yours.
June 25
Today's #TimeOutThursday is all about your finding your feelings! We have two activities below to help you educate your children on options to explore their emotions.
July 2
Stress & Resiliency in our Children is such an important topic to discuss, especially now as we try and navigate these unfamiliar in daily life. Please visit Child Mind Institute website for more information!
July 9
Today's #TimeOutThursday is all about keeping our bodies moving!
July 16
Family Mindfulness is so important in our current pandemic and can be a great way to spend time together!
July 23
Today's #TimeOutThursday is focused on being grounded and spending time in nature, Check out the activities below to enjoy while walking the trails or around the neighbourhood!
July 30
Safeguarding your mental health during COVID-19 is important. Below we have created some activities and resources for you and your family to check in during this time.
August 6
With more changes coming with September quickly approaching; we wanted to provide a family fun resource to help the communication with your children about their feelings around the pandemic. Check out the Family Conversation Cards
August 13
It's important to develop good sleeping habits, especially during stressful times. Click the links below to find out more!
August 20
Did you know that being in nature is proven to help you decompress and just BREATHE! Check our the links below to help you use nature to stop and smell the roses.
August 27
Meditation and Relaxation are a great way to celebrate a #TimeOutThursday.
September 3
Today we are going to look at the Post-COVID Self Care Challenge and how you can continue to look after yourself as routines start to change into the new normal.
#FitFriday
April 24
May 1
May 8
Family Obstacle Course Creation
May 15
Let's focus on movement and physical literacy; specifically Throwing!
May 22
Have some fun and use your imagination this weekend! Play pathfinders with your family using the instructions below. Each person can create a new path that others have to try and guess; and you can make it creative imagining its lava or water that you fall into if you guess the path incorrectly!
Please enjoy the warm weather this weekend while practicing both water and sun safety!
May 29
Let's focus on movement and physical literacy; specifically Jumping!
June 5
Today is going to be a warm one; so if you are cooling down inside with some screen time be sure to check out this commercial movement game for keep everyone in the family moving often!
June 12
With the warmer weather finally here and its bringing more and more outside time! So why not make the best of it with our outdoor family game nights! Not only can you bring your
June 19
With wonderful weather ahead for the weekend, today's #FitFriday encourages you to get outdoors and explore! Head on over to our June is Recreation & Parks Month page for outdoor activities to do all month long!
Check out our Video here for Recreation & Parks Month!
June 26
Happy Friday, its time for a CARD PARTY WORKOUT!
The deck of cards workout is simple. Each suit is assigned to an exercise—e.g., diamonds equal squats.
Bodyweight moves are preferred because you move quickly between exercises. Draw a card and perform the designated exercise for the number reps indicated on the card, 2 through 10 with face cards; 11 with Ace; and Jokers are worth 10 jumping jacks.
July 3
Today's #FitFriday Activity it a Family Circuit! Check out the FitFriday Family Circuit video to set up your own!
July 10
Happy #FitFriday!! Today we will explore the Family Backyard Olympics! Find the Activity Plan Here!
July 17
Dancing is about movement, self-expression and fun! Check out below for how you and your family can bring all the fun and movement into your #FitFriday
July 24
Drum roll for today's #FitFriday.......................................... FAMILY OBSTACLE COURSE!
Who will win this team styled course.. the parents? The children? or even your grand-parents in your bubble?
Enjoy the nice weather this weekend and remember to practice sun safety & wear your PFD's around water!
July 31
Physical Literacy is all about the fundamental for being active for life. Today's theme is Running!
Check out the Running video here or try out our Running Activity Plan.
August 7
Looking to spend more time outdoors this weekend? Check out the Outdoor Family Games that are family favourites with no equipment required!
August 14
Looking for a fun and interactive way to get your Family Moving? How about a Game of Hide & Sweat!
August 21
A Great way to spend time outdoors this weekend is with Family Picnic Games!
August 28
Today we are bringing back an old classic! Challenge your family to a game of musical chairs!
September 4
Our Last #FitFriday is all about the competition! Show us how you participated in the Family Relay Race on our social media accounts!
#MuseumFromHome
Past Entries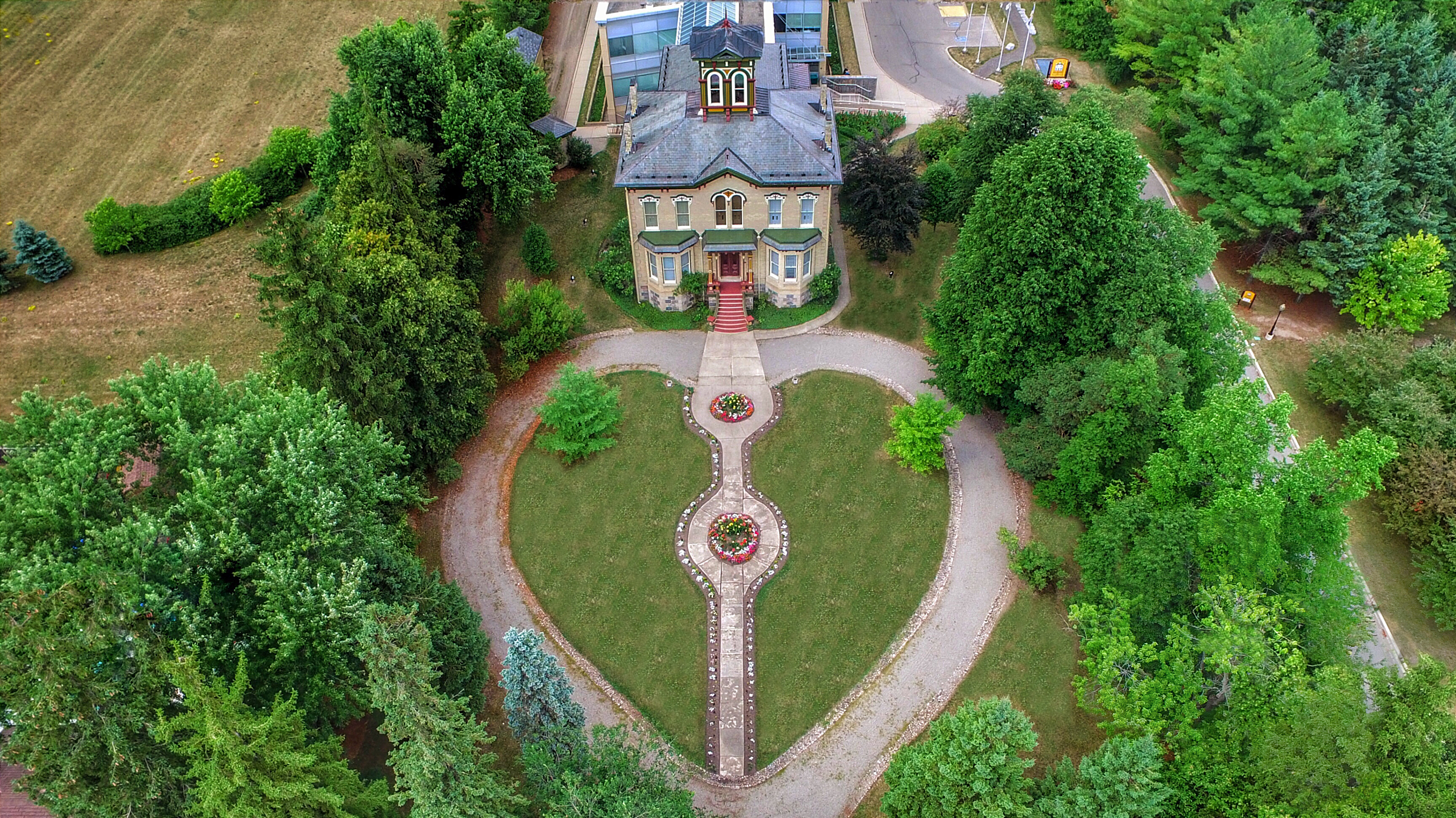 Using the Parks and Trails during COVID-19
During the COVID-19 pandemic, Township parks, trails and greenspaces are open for walk through traffic and parks are permitted for some recreational purposes, please see the May 14, 2020 Communication for the specifics. For your safety, all amenities remain closed until June 30, 2020 as per the April 15, 2020 communication; including sports fields, baseball diamonds, plays grounds, picnic shelters, pavilions and benches.
If you are heading out to travel through one of our parks, trails or greenspaces be sure to follow these guidelines;
Do
practice social distancing of 2 metres / 6 feet (a hockey stick length) away from other people
Keep moving - pausing in parks and on trails may create gathering groups of more than 5 people
share the space on trails - use social distances standards while biking, jogging or running
Keep your visits short
stay close to home - use your neighbourhood park
Leave the location if its too crowded
keep your dogs on a leash
Do Not
the use amenities at the locations including benches, picnic tables or washrooms are strictly closed
play soccer, basketball, tennis, skateboard or other group activities
use playground structures
visit or gather as a group of more than 5 people
For COVID-related concerns:
Wilmot By Law Officers can be reached at 519- 634-8444 x.257 (Mon-Fri 8:30am-4:30pm)
Weekends call Regional By Law 519-575-4400
After hours during week days/ or weekends contact Waterloo Regional Police at 519-570-9777
#InTheCommunity
Township of Wilmot
Waterloo Region
Online Photo and Contest Gallery
WAC Colouring Contest Winners
Under 4 Category
Isla, Age 3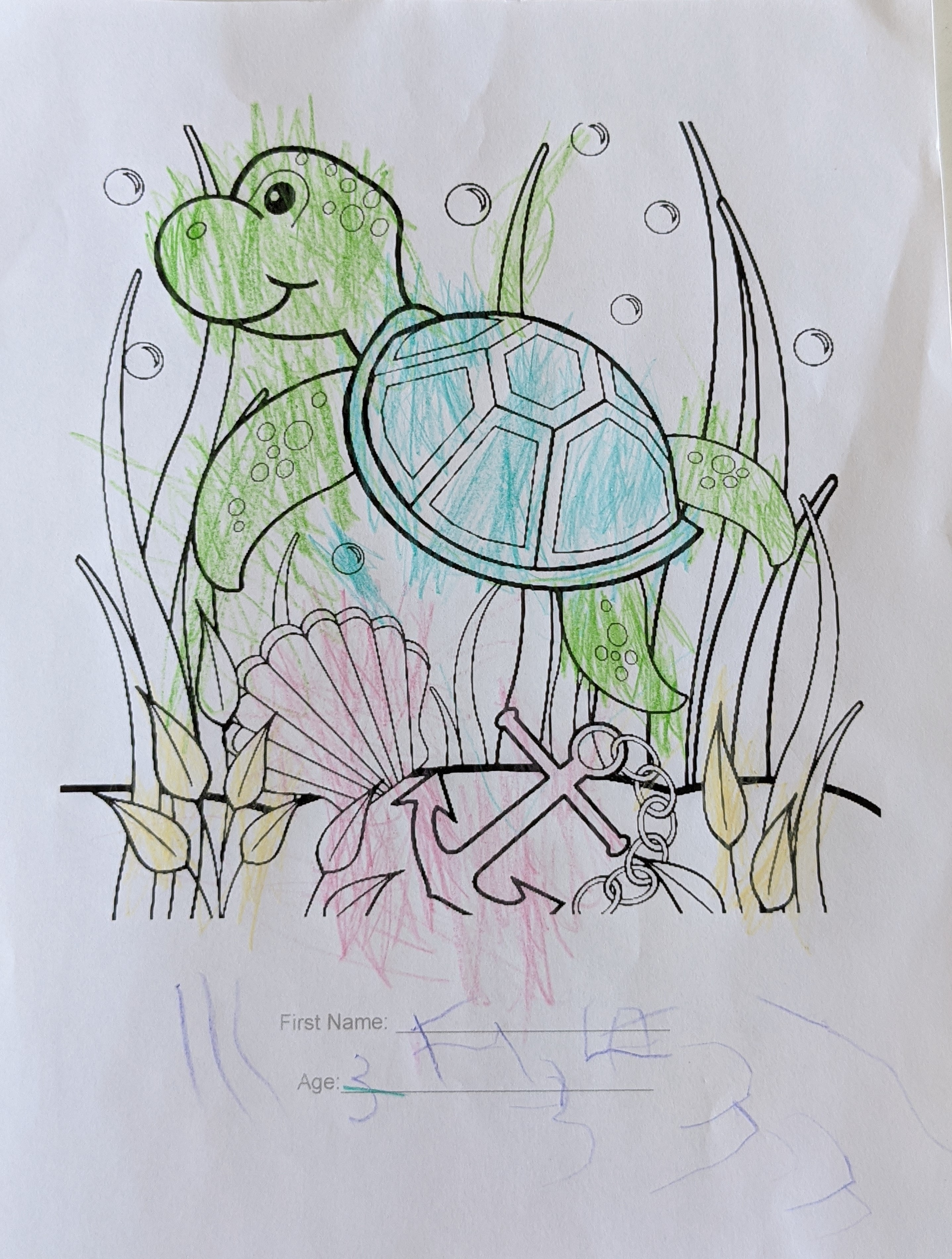 5-7 Age Category
Jackson, Age 6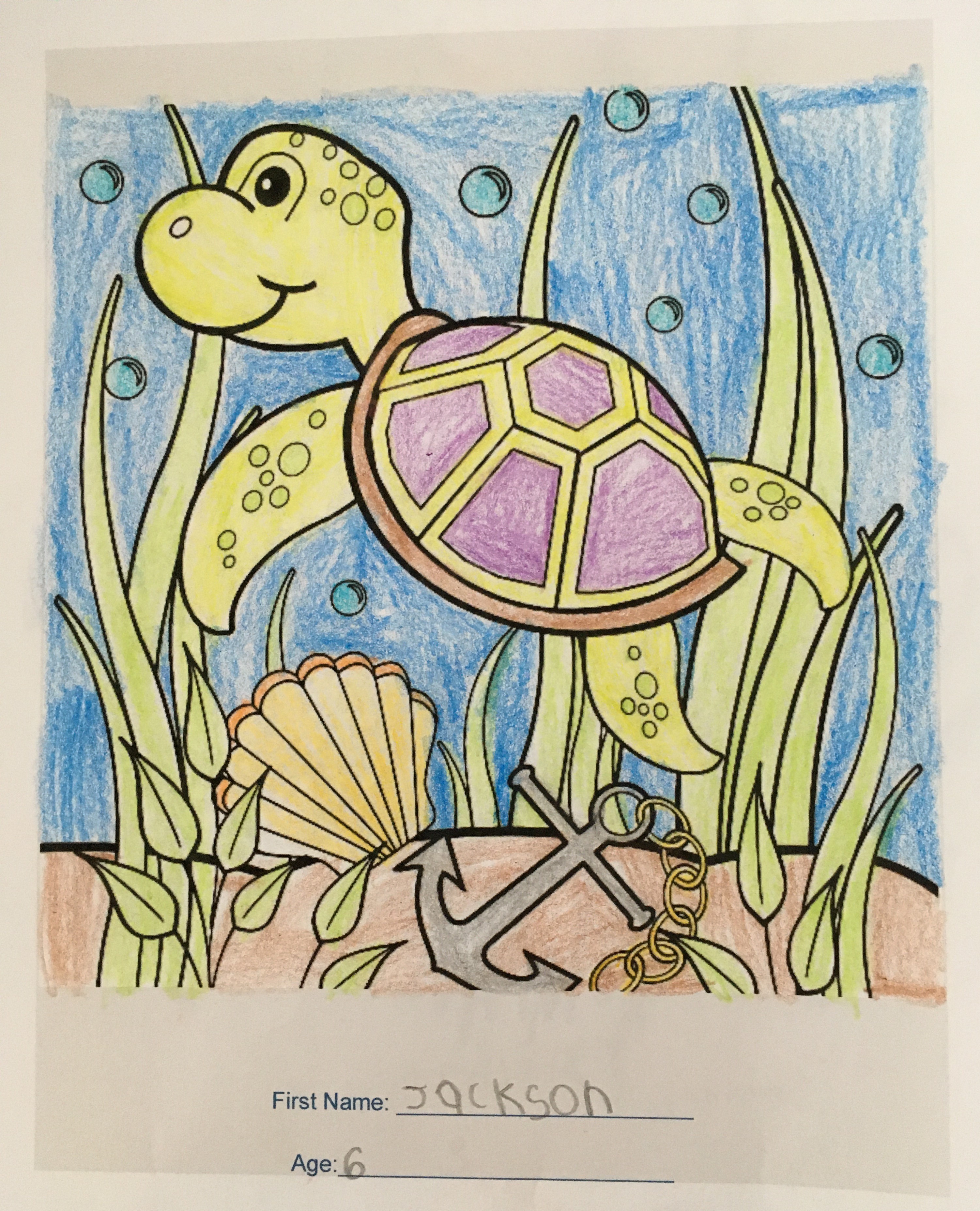 8-10 Age Category
Athena, Age 9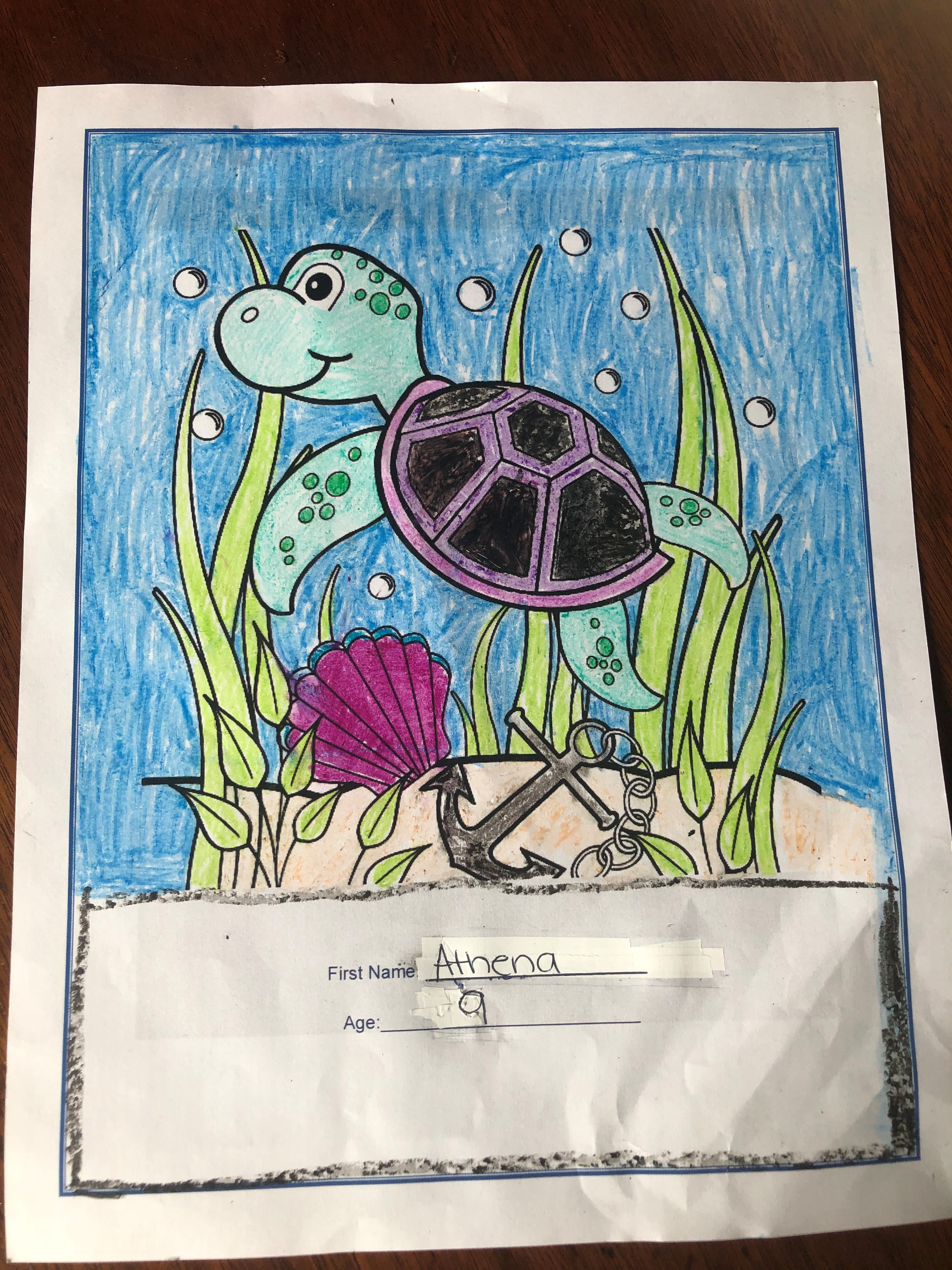 11-13 Age Category
Ava, Age 11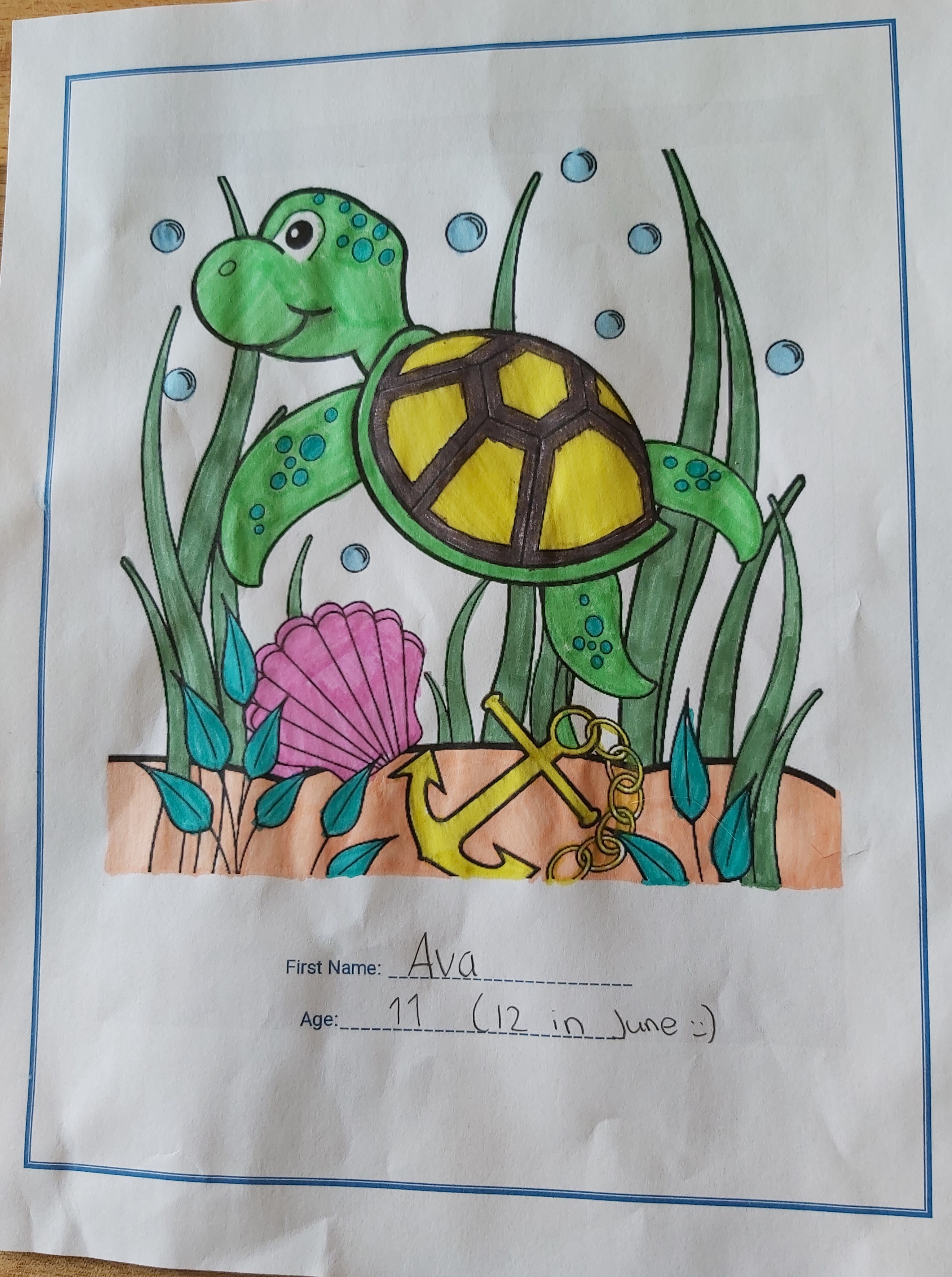 Kristy Falk
Aquatics Supervisor
Wilmot Recreation Complex
1291 Nafziger Road
T: 519-634-9225 ext. 338
Toll Free: 1-800-469-5576
TTY: 519-634-5037
Email
Map this Location