Is the family bored and needing something new to do?
Want to learn more about Wilmot?
Join in on the fun of an escape room without leaving home and continue to observe physical distancing. The Wilmot Township Treasure Hunt, created by the Teskey family, is just what you need to break the COVID-19 blues.
Take a virtual tour of the community while solving puzzles that test your knowledge of the Township, observation skills and even a little math! Fun for the whole family or to test yourself.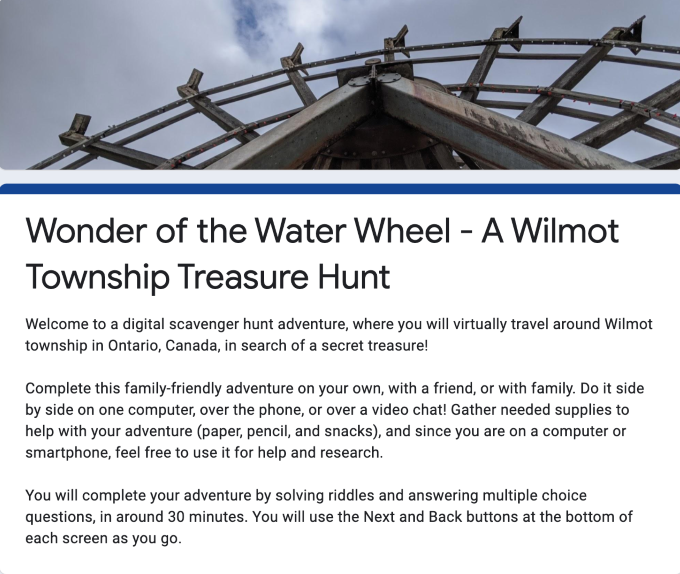 A huge thank you to the Teskey family for creating this Wilmot Adventure!