Address:
89 Bonaventure Drive
Description: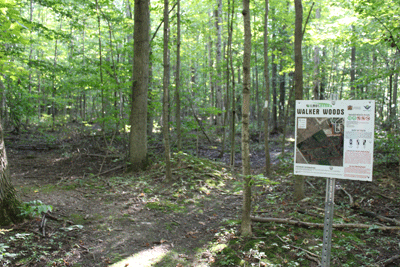 Located in New Hamburg, Walker Woods offers over 2km of hiking trails.
The trail head can be accessed by a sidewalk and stonedust trail starting at Highway 7/8 and running along the west side of Haysville Road.
Alternatively parking is available at 89 Bonaventure Drive with a stonedust trail leading to the trail head.
Hiking trails
Walking Paths
Hiking trails
Walking Paths