Making a Family Emergency Plan

The Township of Wilmot will rally its forces in the face of a community wide disaster or emergency, but residents need to be ready too.
Do you have a 72 hour emergency kit in case you have to leave abruptly or shelter in place in your home during a wide scale emergency? You should have a kit ready to go in either case.
The kit should include: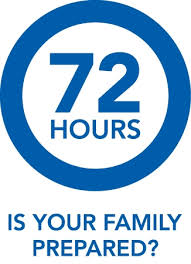 flashlight and batteries
radio and batteries or crank radio
spare batteries
first aid kit
candles and matches/lighter
extra car keys and cash
important papers
food and bottled water
clothing and footwear
blankets or sleeping bags
toilet paper and other personal supplies
medication
backpack/duffle bag
whistle
playing cards/games
For more information you can also visit Emergency Management Ontario.