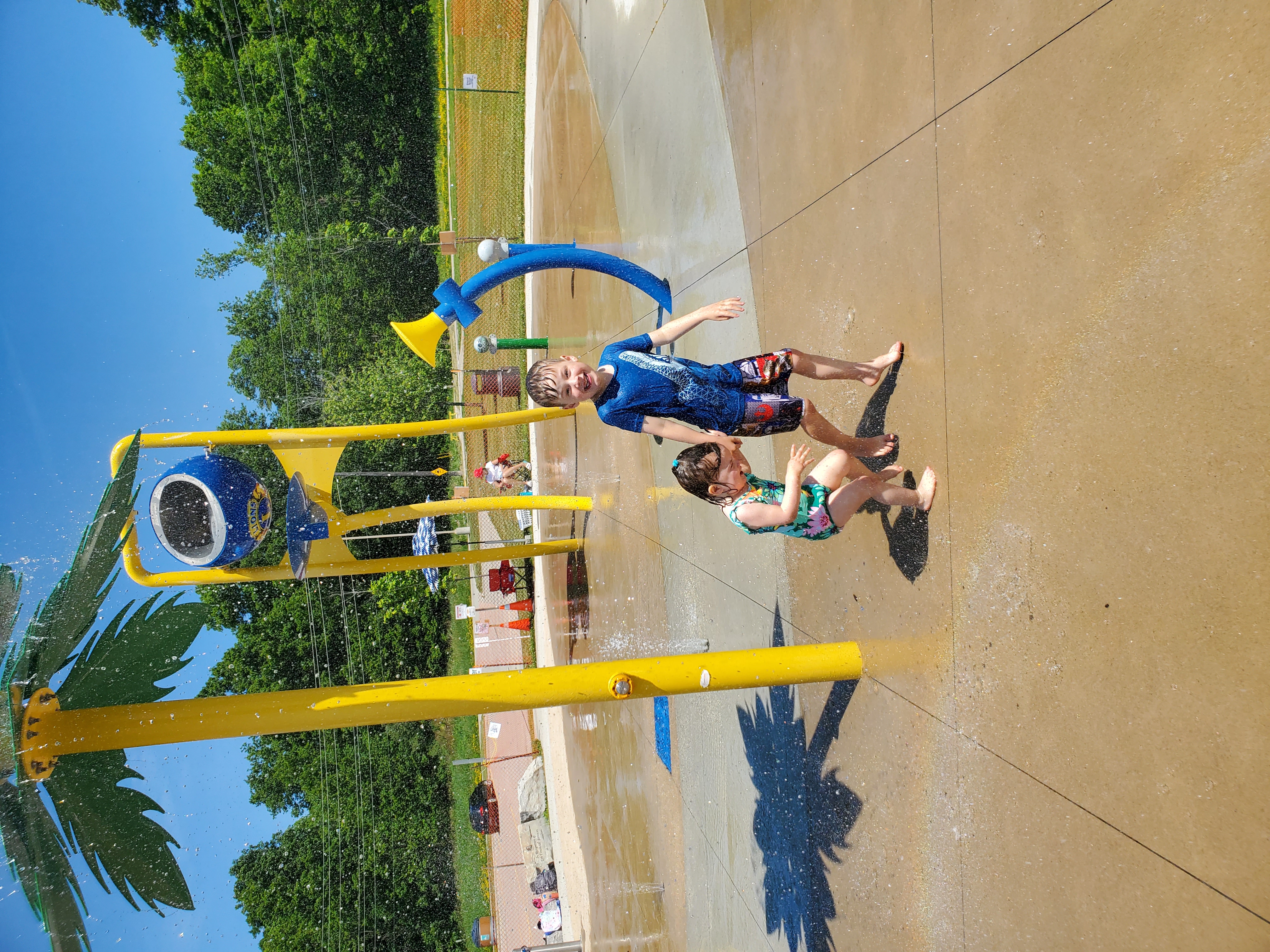 Located at the Wilmot Recreation Complex, 1291 Nafziger Road, the splash pad is a 2800 square foot outdoor water play area.
Wheelchair accessible, the splash pad offers various water features for children 0 to 12 years of age.
Hours of operation
The splash pad is open daily from 10:00 a.m. to 8:00 p.m. beginning in May until Labour Day, weather permitting.
The Splash Pad will remain open during rain however, the splash pad will closed at the first sign of lightning and will remained closed until a 30 minutes lightning free time frame is reached.
If a closure due to inclement weather occurs within 2 hours of closing time, the splash pad will remain closed until the next day.
Check that status of the splash pad prior to your visit.
Rules and important information
Operation is weather dependent.
Children age 10 and under must be accompanied by an adult to the splash pad.
Staff reserve the right to close the splash pad at any time.
There is a playground adjacent to the splash pad
Pets must be always on a leash and off the splash pad area
No smoking or vaping within 20 meters of the splash pad, playground or municipal facility as per the Ontario Smoke Free Act 2017.
Food and beverages are permitted on the rock and bench area of the splash pad but are not permitted in the water area of the splash pad.
No glass containers or bottles are allowed in the splash pad area.