Mike Schout Wetlands Preserve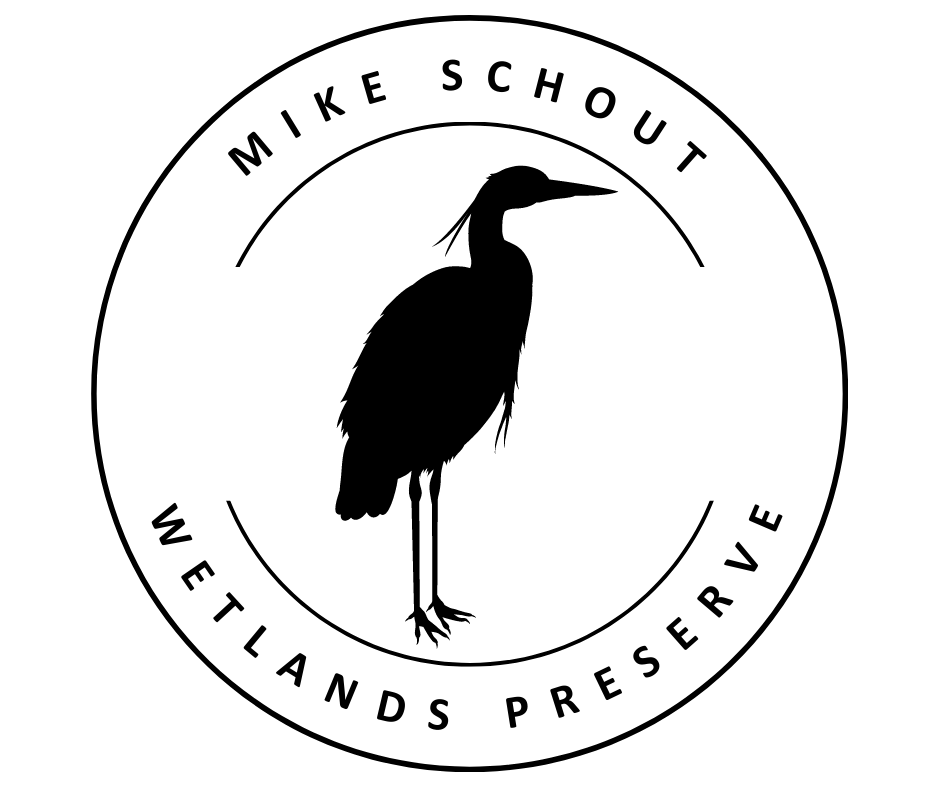 The Mike Schout Wetlands Preserve is a 55 acre naturalization and wetlands restoration project located at 28 Smith's Creek Drive in New Hamburg. The preserve is open from dawn to dusk daily.
This project began in 2019 when Mike Schout approached the Township about utilizing undevelopable floodplain land that was given to the Township to create a preserve that would combine wildlife, the environment, learning, and the health and well being of the community that all could enjoy for years to come.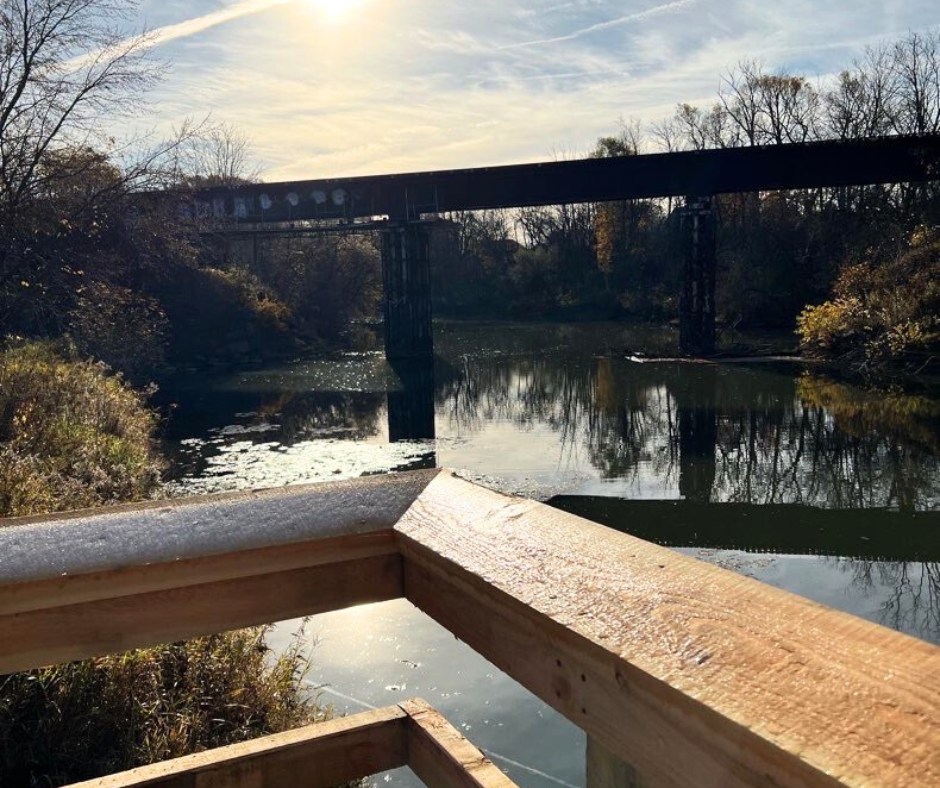 Features
1.6km long raised boardwalk that spans multiple wetland ponds.
Over 20 acres of pollinator meadows for bees, birds, and insects.
Heron, eagle, and osprey nests, with poles and installation donated by Enova Power Corporation.
10,000 trees planted with help of the GRCA, Let's Tree Wilmot, and local residents.
Educational components that teach visitors about turtles, snakes, bats, and other species expected to make the wetlands their home.
The Mike Schout Wetlands Preserve is a zero waste environmental site. Please take with you what you bring and leave nothing behind.
Have fun with the Wetlands Scavenger Hunt by locating and learning about the following items found within the wetlands preserve.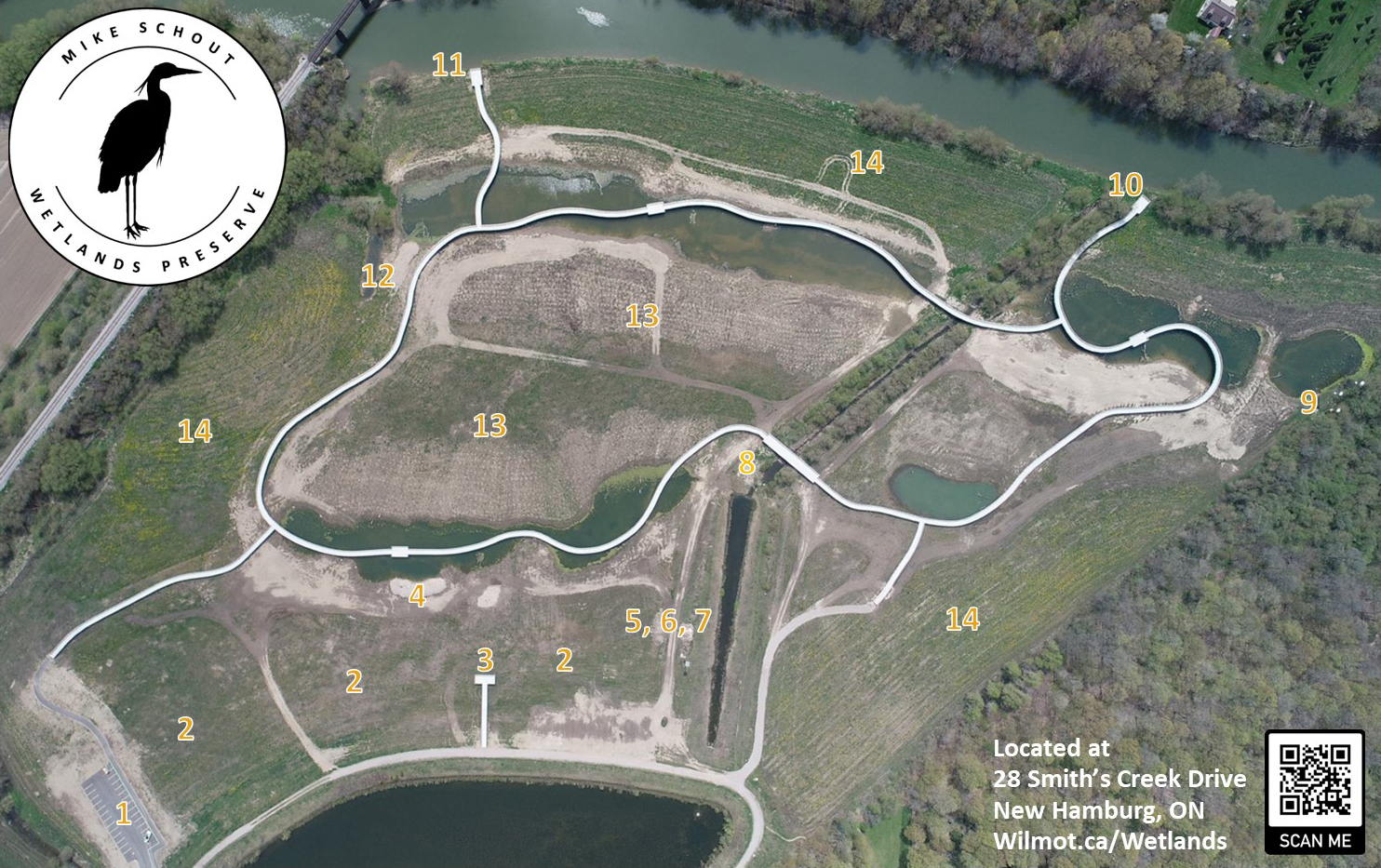 Birdhouse
Turtle nesting area
Nith river
Railway bridge
Snake hibernacula
Heron rookery
Eagle/ Osprey nesting platform
Reforestation area
Nithy, the Nith River Monster
Take a photo from the lookout
Wetlands Map - Legend

| Number | Description | Number | Description |
| --- | --- | --- | --- |
| 1 | Parking Lot | 8 | Rapids |
| 2 | Pollinator Fields | 9 | Heron Rookery |
| 3 | Bird Viewing Platform | 10 | Nith River Overlook |
| 4 | Turtle Nesting | 11 | Nith River Overlook |
| 5 | Snake Hibernaculum | 12 | Turtle Nesting |
| 6 | Bat Colony Box | 13 | Wet Meadows |
| 7 | Osprey Nesting Pole | 14 | Reforested Areas |
Share your photos
We would love to see photos from your visit! Please share pictures of you and your family enjoying the wetlands as well as your nature photos by tagging the Township of Wilmot on social media and using the hashtags #MikeSchoutWetlandsPreserve #WilmotWetlands in your post.
When visiting
Please do
Keep pets on a leash and pick up pet waste
Stay on the boardwalk and designated trails ONLY to protect the natural environment
Leave all garbage and recycling in the designated areas at the parking lot, or take it with you
Enjoy the wetlands using strollers, wheelchairs, and mobility scooters - this is an accessible trail
Appreciate the natural environment quietly to avoid disturbing birds and other wildlife
Report damage, unsafe conditions, vandalism or misuse of the trail
Please do not
Climb on rails along boardwalk
Let let dogs off of their leash
Leave dog poop bags on the ground
Ride on trails with motorized vehicles - Snowmobiles, bicycles, skateboards, scooters, wheeled footwear, etc. are prohibited
Swim, boat, or fish in wetland ponds
Skate or ski on ponds or through wetlands
Smoke or vape
Litter - garbage and recycling facilities are provided at the parking lot
Consume alcohol or marijuana (recreational or medical)
Enter the property, boardwalks or trails when closed; this facility is not maintained in the winter.
Building the Mike Schout Wetlands Preserve
Photo Gallery: Mike Schout Wetlands Preserve will appear here on the public site.
For updates regarding the Mike Schout Wetlands Preserve, subscribe to this page by selecting "Receive Email Updates" at the bottom of the page.