Our goal is to prevent fires from occurring. Our Fire Prevention Officer works with the community and other members of the department to help prevent fires by:
Conducting fire safety inspections
Enforcing fire safety laws
Investigating fires
Providing educational opportunities
Fire Safety Tips
BBQ Safety
To get your barbecue ready for grilling season, follow the manufacturer's instructions and the recommendations below:
CLEAN: use a pipe cleaner or wire to make sure the burner ports are free of rust, dust, dirt, spider webs or other debris.
CHECK: examine the hose leading from the fuel supply to the burners. Replace if cracked or damaged.
TEST: find leaks by applying a 50/50 solution of water and dish soap to all fuel and hose connections. If bubbles appear, tighten the connections and/or replace the damaged parts and always retest.
INSPECT: propane cylinders must be inspected, requalified, or replaced every 10 years.
Barbecues are designed for outdoor use only. If used in an enclosed space, carbon monoxide (an odourless, colourless, poisonous gas) could accumulate reaching dangerous exposure levels, which can lead to serious health effects, or even death.

Candle Safety
Candle fires most commonly occur when candles are left unattended or something that easily catches fire is left too close to the flame.
Extinguish candles before leaving the room, leaving the house or going to sleep.
Keep candles out of the reach of children or pets in the house.
Place candles in sturdy containers and at least 0.3 metres (one foot) away from anything that can burn such as clothing, furniture, bedding, carpets, books, flammable Christmas trees or decorations.
Do not place lit candles in windows where they could burn blinds or curtains.
NEVER allow children or teens to have candles in bedrooms.
Keep matches and lighters out of the reach of children - up high and preferably locked up.
Teach children that matches and lighters are only for adults.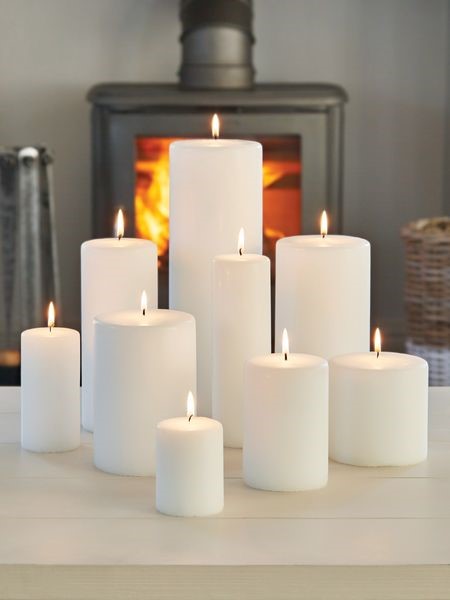 Cooking Safety
The leading cause of residential fires is due to cooking (approximately 22% of all fires start in the kitchen). Most kitchen fires are preventable if the following safety tips are followed when cooking:
Never leave cooking unattended.
If a pot catches fire, slide a lid over the pot and turn off the stove. Never put water on a kitchen fire or try to move the pot to the sink.
Keep children at least 1 metre away (3 feet) from around the stove.
Keep pot handles turned inward.
Wear tight fitting clothing or roll up your sleeves when using the stove to prevent accidental clothing fires. Do not reach over hot burners.
Clear all combustible items such as wooden or plastic cooking utensils, dishcloths, paper towels and pot holders from stove tops. These objects can easily catch fire if they come in contact with a burner.
Deep frying is a major kitchen hazard. Use only thermostatically controlled deep fryers to prevent overheating the oil and the chance of fire.
Cooking requires you to be rested and alert. Avoid cooking when under the influence of alcohol or medications.
If you burn yourself, immediately run cool water over the wound for several minutes. If the burn is severe, seek medical attention.
Do not overload electrical outlets with appliances. Use heat-producing appliances away from cupboards, curtains, and other combustible items.

Electrical Safety
If an appliance smokes or smells like it is burning, unplug it immediately and have it repaired.
Check all of your electrical cords and replace any that are cracked or frayed.
Do not overload electrical outlets or run extension cords under rugs or carpets.
Do not tamper with the fuse boxes or use the wrong size fuse.
Unplug items such as toaster and coffee makers when not in use.
Smoking Safety
Encourage smokers to smoke outside. Provide sturdy, deep ashtrays and make sure cigarette butts and ashes are out before throwing them away.
Never smoke in bed or when you are feeling drowsy. It is just as dangerous to fall asleep smoking on the couch or in a chair as it is in a bed.
Smokers need watchers. Before going to sleep, check under and around sofa cushions and upholstered furniture for smoldering cigarettes.
Keep matches and lighters out of the reach of children - up high and preferably locked up.
Teach children that matches and lighters are only for adults.