Fire Prevention and Public Education
Fire prevention and public education are the responsibility of everyone in the community. The Wilmot Fire Department encourages the education of individuals, especially children, on the importance of fire safety in our homes and workplaces. We provide public fire safety education and training including:
Smoke alarm program
Children's educational programs
Senior citizen educational programs
Fire station tours and presentations on fire safety
Fire safety related activities during Fire Prevention Week
School fire drills
Subscribe to this page using the link at the bottom for fire prevention information and updates as they are available.
Fire Prevention Week is October 9-15, 2022
In partnership with the National Fire Protection Association ® (NFPA®), the official sponsor of Fire Prevention Week, the Wilmot Fire Department is pleased to celebrate 100 years of Fire Prevention Week! This year's FPW campaign, "Fire won't wait. Plan your escape." works to educate everyone about simple but important actions they can take to keep themselves and those around them safe from home fires. Learn more about Fire Prevention Week in Wilmot!
Important Fire Safety Tips
BBQ
To get your barbecue ready for grilling season, follow the manufacturer's instructions and the recommendations below:
CLEAN: use a pipe cleaner or wire to make sure the burner ports are free of rust, dust, dirt, spider webs or other debris.
CHECK: examine the hose leading from the fuel supply to the burners. Replace if cracked or damaged.
TEST: find leaks by applying a 50/50 solution of water and dish soap to all fuel and hose connections. If bubbles appear, tighten the connections and/or replace the damaged parts and always retest.
INSPECT: propane cylinders must be inspected, requalified, or replaced every 10 years.
Barbecues are designed for outdoor use only. If used in an enclosed space, carbon monoxide (an odourless, colourless, poisonous gas) could accumulate reaching dangerous exposure levels, which can lead to serious health effects, or even death.

Candles
Candle fires most commonly occur when candles are left unattended or something that easily catches fire is left too close to the flame.
Please keep the following tips in mind when using candles.
Extinguish candles before leaving the room, leaving the house or going to sleep
Keep candles out of the reach of children or pets in the house
Place candles in sturdy containers, at least 0.3 metres (one foot) away from anything that can burn such as clothing, furniture, bedding, carpets, books, flammable Christmas trees or decorations
Do not place lit candles in windows where they could burn blinds or curtains
NEVER allow children or teens to have candles in bedrooms
Keep matches and lighters out of the reach of children; up high and preferably locked up
Teach children that matches and lighters are only for adults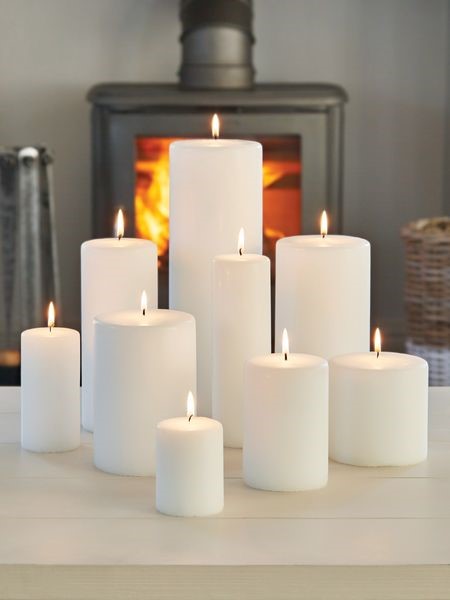 Cooking
The leading cause of residential fires is due to cooking (approximately 22% of all fires start in the kitchen). Most kitchen fires are preventable if the following safety tips are followed when cooking:
Never leave cooking unattended.
If a pot catches fire, slide a lid over the pot and turn off the stove. Never put water on a kitchen fire or try to move the pot to the sink.
Keep children at least 1 metre away (3 feet) from around the stove.
Keep pot handles turned inward.
Wear tight fitting clothing or roll up your sleeves when using the stove to prevent accidental clothing fires. Do not reach over hot burners.
Clear all combustible items such as wooden or plastic cooking utensils, dishcloths, paper towels and pot holders from stove tops. These objects can easily catch fire if they come in contact with a burner.
Deep frying is a major kitchen hazard. Use only thermostatically controlled deep fryers to prevent overheating the oil and the chance of fire.
Cooking requires you to be rested and alert. Avoid cooking when under the influence of alcohol or medications.
If you burn yourself, immediately run cool water over the wound for several minutes. If the burn is severe, seek medical attention.
Do not overload electrical outlets with appliances. Use heat-producing appliances away from cupboards, curtains, and other combustible items.

Electrical
If an appliance smokes or smells like it is burning, unplug it immediately and have it repaired.
Check all of your electrical cords and replace any that are cracked or frayed.
Do not overload electrical outlets or run extension cords under rugs or carpets.
Do not tamper with the fuse boxes or use the wrong size fuse.
Unplug items such as toaster and coffee makers when not in use.
Emergency Planning
The Township of Wilmot will rally its forces in the face of a community wide disaster or emergency, but residents need to be ready too. Having a plan in place is the best way to respond quickly to protect your family, your community and your property. Learn how to make a plan now, before you need one.
Fireworks
To minimize the risk of fire and burn injuries that can occur when using backyard fireworks, the Wilmot Township Fire Department urges residents to attend professional firework displays.
If you choose to host or attend an informal firework display, please review the Wilmot Township By-law 2012-01 regulating the use of fireworks and review the safety tips below.
By-law Highlights
Do not set off fireworks in public areas such as parks or sports fields, or on any Township street, highway, or lane as you could face fines.
Fireworks can only be discharged on Victoria Day, Canada Day and the day immediately before and after these holidays.
Safety Tips
Only adults who are aware of the hazards and essential safety precautions should handle and discharge fireworks.

Carefully read and follow the label directions on fireworks packaging.

Always keep a water hose or pail of water close by when discharging fireworks.

Discharge fireworks far away from combustible materials like buildings, trees, and dry grass.

Keep onlookers a safe distance away, upwind from the area where fireworks are discharged.

Light only one firework at a time and only when they are on the ground or secured properly and safely.

Never try to light a firework in your hand or re-light dud fireworks.

Discharge fireworks only if wind conditions do not create a safety hazard.

Keep sparklers away from children. Sparklers burn extremely hot and can ignite clothing, cause blindness and result in severe burns.

As the sparkler wire remains hot for some time after burnout, it should be immediately soaked in water to avoid injury.

If someone gets burned, run cool water over the wound for three to five minutes and seek medical attention, if necessary.
Fireworks can be very stressful for some people and pets, so take extra care, be respectful to your neighbours and their property, and keep the celebrations a positive experience for everyone.
Home Fire Escape Planning
Today's homes burn faster than ever. You may have as little as 60 seconds to safely escape a home fire from the time the smoke alarm sounds. Your ability to get out of a home during a fire depends on early warning from smoke alarms and advance planning.
Make sure your plan meets the needs of all your family members, including those with sensory or physical disabilities.
Smoke alarms are required on all levels of of your home and must be working/not expired in order to give you and your family the time needed to escape a fire. Smoke alarms should be interconnected so when one sounds, they all sound.
Carbon monoxide alarms are required outside of all sleeping areas, if your home has an attached garage, fire place or any fuel burning appliances. They are also require be working/not expired.
All alarms will expire, even hardwire ones. Check the date of manufacture on the back of the alarm, any older than ten years old replace immediately.
Know at least two ways out of every room, if possible. Make sure all doors and windows open easily.
Have an outside meeting place a safe distance from your home where everyone should meet.
Practice your home fire drill at least twice a year with everyone in the household, including guests. Practice at least once during the day and at night.
For more fire prevention tips, activities, videos and more, please visit nfpa.org/fpw.
Creating your escape plan
How to make a home escape plan
Lithium-Ion Batteries
Lithium-ion batteries supply power to many kinds of devices including smart phones, laptops, scooters, e-cigarettes, smoke alarms, toys, and even cars. Take care when using them. In rare cases, they can cause a fire or explosion.
The Problem
These batteries store a large amount of energy in a small amount of space.
Sometimes batteries are not used the right way; batteries not designed for a specific use can be dangerous.
Like any product, a small number of these batteries are defective. They can overheat, catch fire, or explode.
Safety Tips
Purchase and use devices that are listed by a qualified testing laboratory.
Always follow the manufacturer's instructions.
Only use the battery that is designed for the device.
Put batteries in the device the right way.
Only use the charging cord that came with the device.
Do not charge a device under your pillow, on your bed or on a couch.
Keep batteries at room temperature.
Do not place batteries in direct sunlight or keep them in hot vehicles.
Store batteries away from anything that can catch fire.
Signs of a Problem
Stop using the battery if you notice these problems: odor, change in color, too much heat, change in shape, leaking, odd noises. If it is safe to do so, move the device away from anything that can catch fire. Call 9-1-1.
Battery Disposal
Do not put lithium-ion batteries in the trash.
Recycling is always the best option.
Take them to a battery recycling location or contact your community for disposal instructions.
Do not put discarded batteries in piles.
High-Tech Luggage
Some major airlines no longer accept 'smart' luggage with non-removable lithium-ion batteries as checked or carry-on luggage. The powerful batteries can potentially overheat and pose a fire hazard during flight.

In some instances, smart bags with removable lithium-ion batteries will be allowed on board if the battery can be removed on site and taken on board with the customer. Check with your airline for restrictions.
Portable Heaters
When the weather turns cold, it can bring a chill into our homes. Portable space heaters have become a popular way to supplement central heating or heat one room. If you plan to use portable electric
space heaters, make sure to follow these tips and recommendations:
Heater Checklist
Purchase a heater with the seal of a qualified testing laboratory.
Keep the heater at least 3 feet (1 metre) away from anything that can burn, including people.
Choose a heater with a thermostat and overheat protection.
Place the heater on a solid, flat surface.
Make sure your heater has an auto shut-off to turn the heater off if it tips over.
Keep space heaters out of the way of foot traffic. Never block an exit.
Keep children away from the space heater.
Plug the heater directly into the wall outlet. Never use an extension cord.
Space heaters should be turned off and unplugged when you leave the room or go to bed.
Types of electric space heaters
Oil or water-filled radiator: Heated oil or water travels through the heater.
Fan-forced heater: A fan blows warm air over metal coils.
Ceramic heater: Air is warmed over a ceramic heating element.
Infrared heaters: Heat is created by infrared bulbs.
Fact
Two in five deaths in space heater fires involve portable electric space heaters.
Smoking
Encourage smokers to smoke outside. Provide sturdy, deep ashtrays and make sure cigarette butts and ashes are out before throwing them away.
Never smoke in bed or when you are feeling drowsy. It is just as dangerous to fall asleep smoking on the couch or in a chair as it is in a bed.
Smokers need watchers. Before going to sleep, check under and around sofa cushions and upholstered furniture for smoldering cigarettes.
Keep matches and lighters out of the reach of children - up high and preferably locked up.
Teach children that matches and lighters are only for adults.