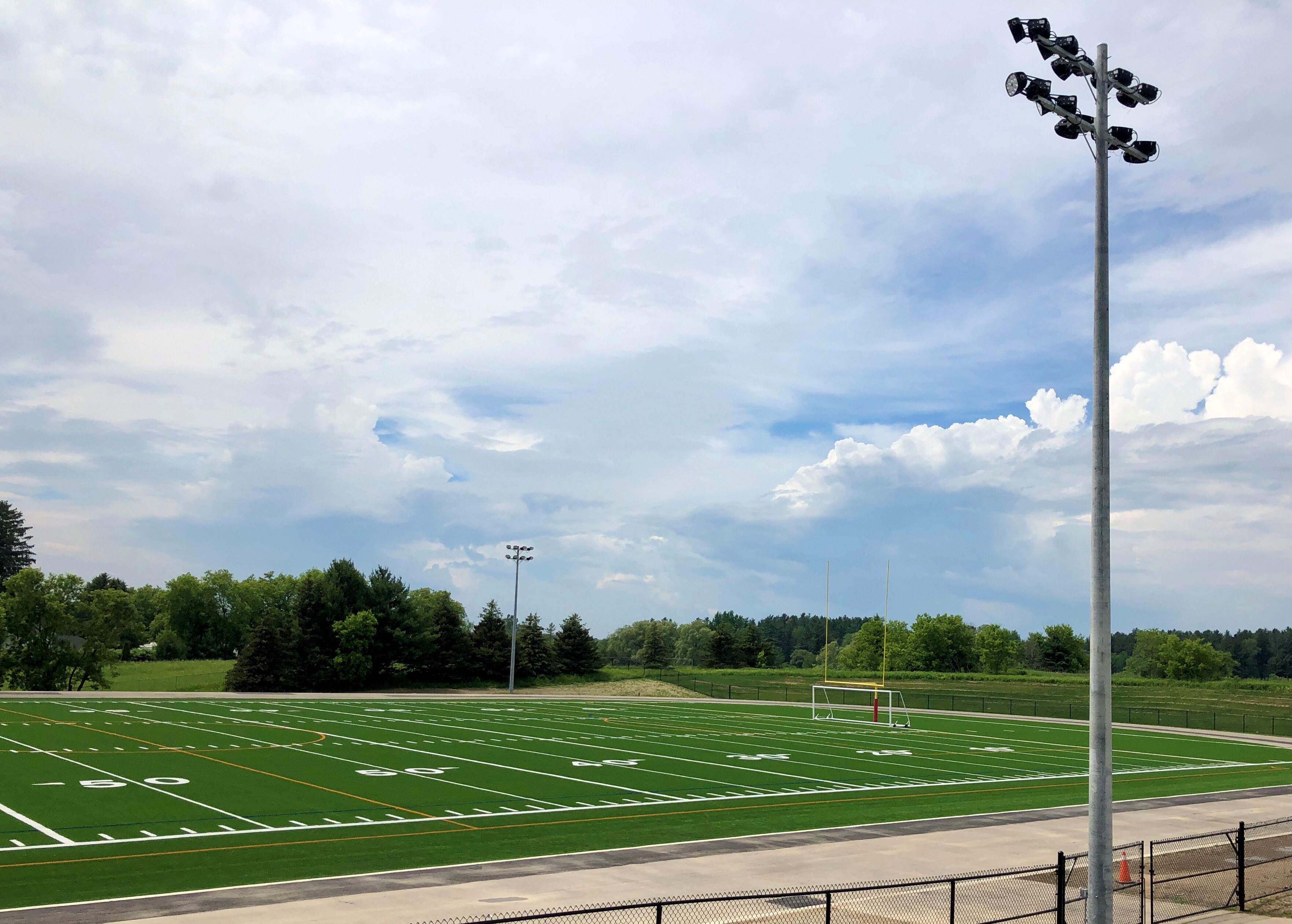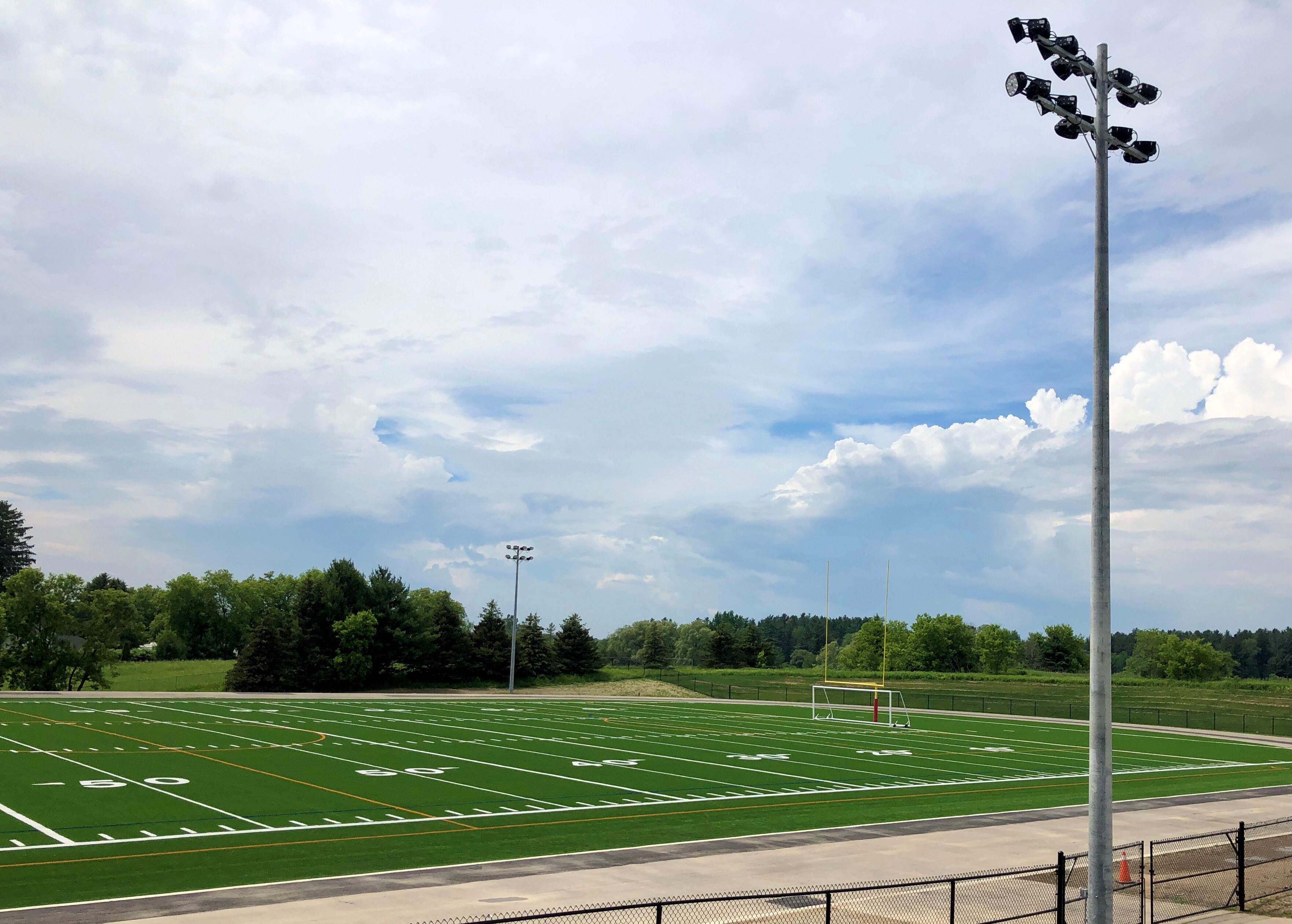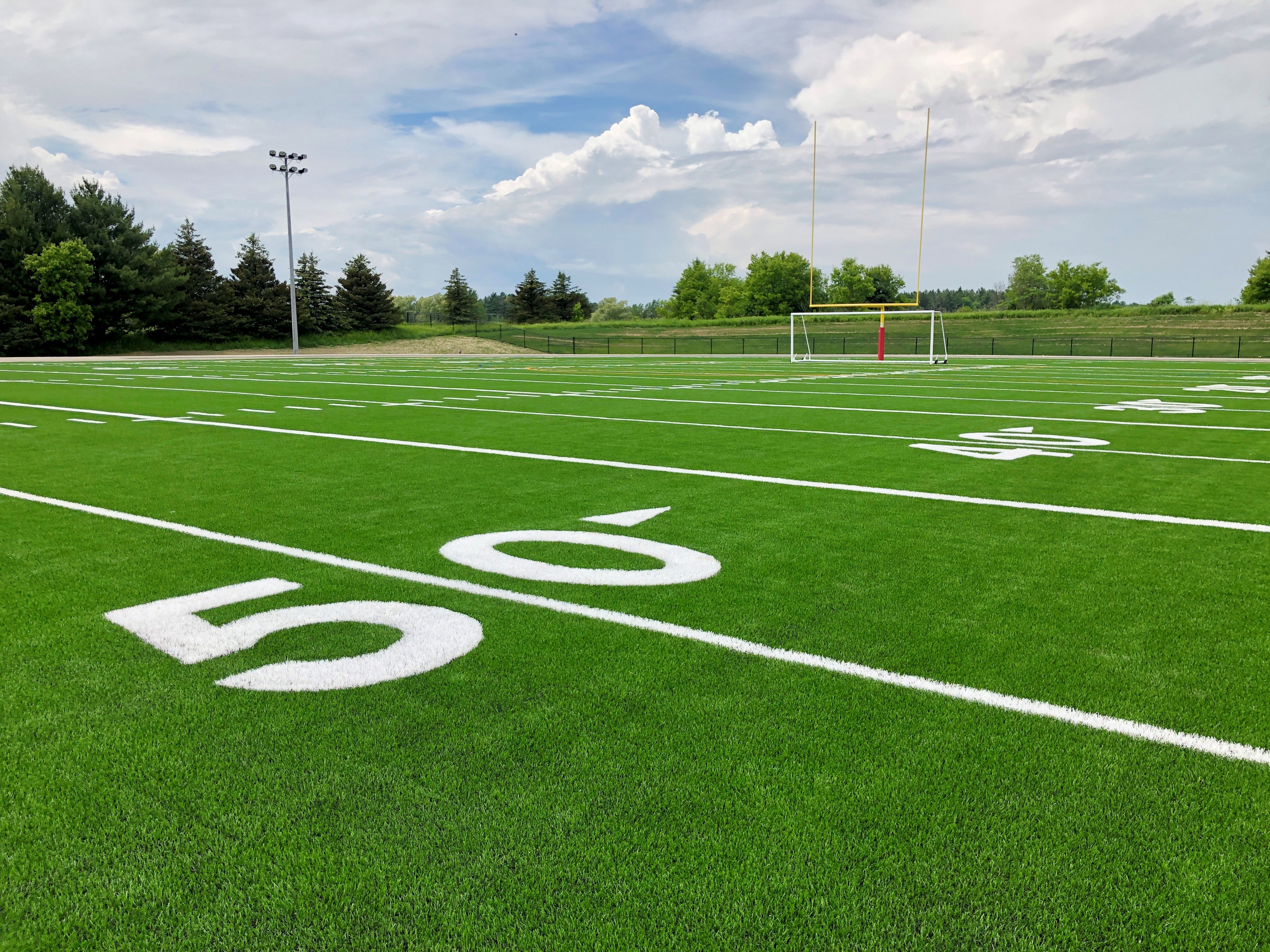 Waterloo-Oxford District Secondary School is home to the first artificial turf field within the Township of Wilmot. The field is operated in partnership with the Waterloo Region District School Board and the Township of Wilmot. The fully lit playing surface will serve the students of Waterloo-Oxford as well as the residents of the Township for football, soccer, field hockey and rugby, and will allow for a longer playing season – April to November, dependent on field and weather conditions.
To book or inquire about field availability for your sporting event, please contact the Facility Scheduler by phone: 519-634-9225 ext. 9355 or email.
Field Rules
Field and track use requires a permit except during advertised public times - trespassers will be prosecuted.
Fouling's are to be reported to the Facility Scheduler immediately.
Glass bottles or containers and food are not permitted on the turf including gum, sunflower seeds/nuts and chewing tobacco.
Jewellery and/or other metal objects are not permitted.
Only team members and officials permitted on turf playing area.
Metal cleats, or screw in plastic cleats are not permitted. Muddy or dirty shoes/cleats are not permitted on the turf playing area
Vehicles other than for emergency response are not permitted
Golfing, bikes, skateboards, scooters, rollerblades are not permitted
Tents or equipment requiring posts or stakes are not permitted
Amplifying sound equipment is not permitted unless by permit
Animals are not permitted inside the fenced area
Supervision of small children to ensure the infill material is not consumed. Do not eat on the artificial turf. Wash hands after playing on artificial turf.
Avoid tracking turf infill material into the school or home (shake any visible rubber pellets off, or provide shoe/equipment cleaning areas before exiting the field)
Protect exposed skin from direct contact with turf during hot weather events.
Insurance Requirements
Insurance is required for all rentals.
All permit holders must hold proof of $2 Million liability insurance coverage with the "Township of Wilmot" <60 Snyder's Road West Baden, ON N3A 1A1 and "Waterloo Region District School Board" <51 Ardelt Avenue, Kitchener, ON N2C 2R5 named as additional insured.
Hours and Fees
Rentals available
Weekdays 6:00 p.m. – 11:00 p.m.
Weekends 9:00 a.m. – 11:00 p.m.
2023 Rental Rate
Field Rental : $90.00 + HST per hour
Lighting Fee : $20.00 + HST per hour
Please note: Lighting fee is charged for rentals requesting use of field lighting, and automatically for rentals occurring from 9:00 p.m. to 11:00 p.m.
For a complete list of fees and charges, please visit our Fees and Charges By-Law.
Field Conditions
Before your booking, remember to check the field conditions. If the decision has been made to close fields during business hours, field closures will be posted online. If conditions are not playable after hours, please do not use the field to prevent damage.

If a field that you have booked is closed due to poor conditions and/or weather, please do not use the field. The booking will be removed from your contract and the permit holder will receive a confirmation email confirming the change in cost.

When referees and/or coaches deem a field to be unsafe, but the Township has not closed the field, the official has the final authority, and the field shall not be used. To remove an unused booking from your contract, please contact the facility scheduler the next morning.