Heritage Wilmot Heritage Day
Heritage Day in Wilmot Township 2022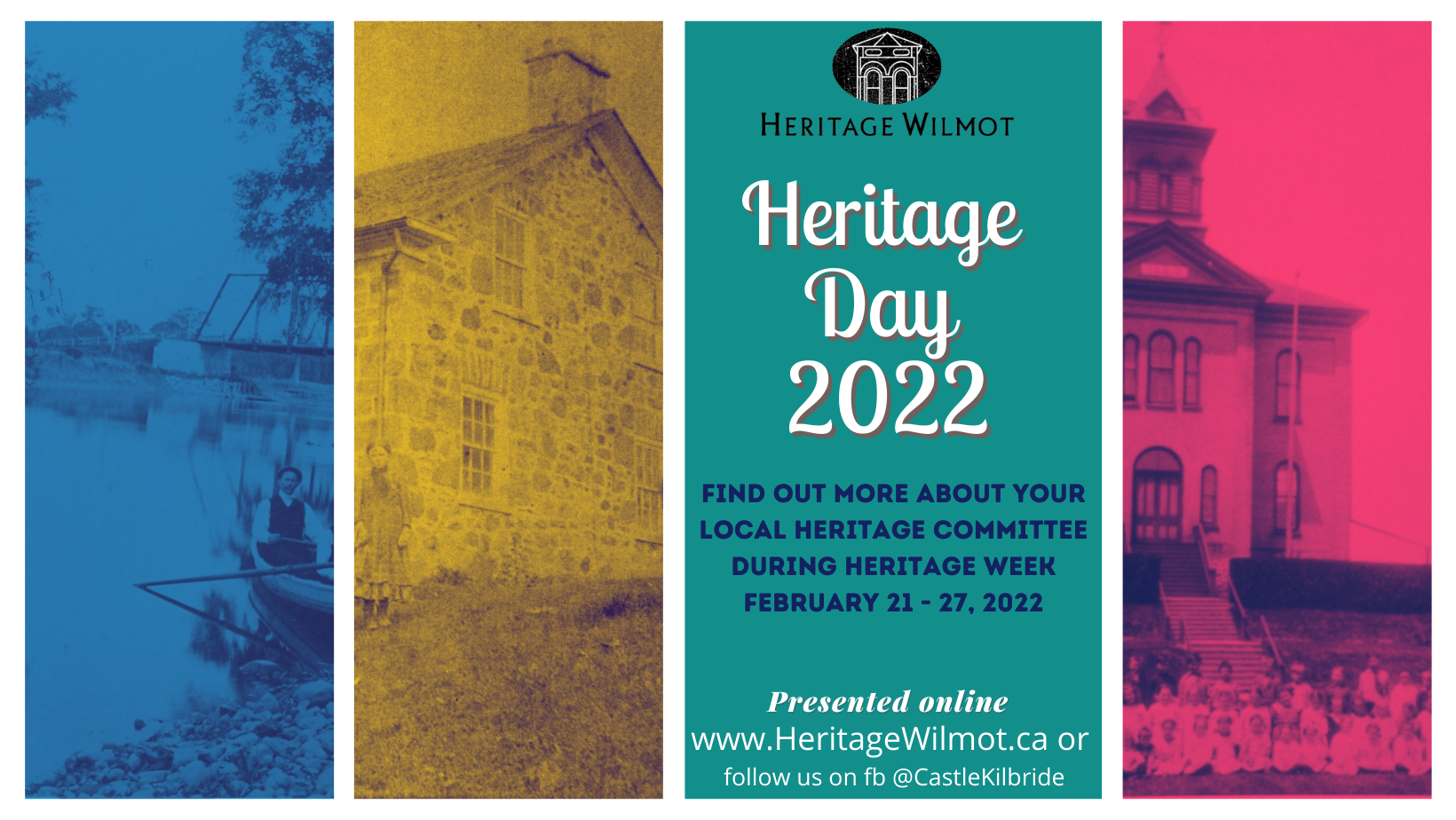 Since 1974, the third Monday in February has been identified as Heritage Day in Canada. Unlike other provinces who celebrate only one day in February, we in Ontario celebrate the entire week!
For Heritage Wilmot, the committee has been hosting Heritage Day events for more than 30 years and has been very proud to say that the event in Wilmot has been the longest running event in Waterloo Region. Sadly, we are unable to host our event in person due to COVID-19 once again, so in lieu of this, Heritage Wilmot will be promoting heritage week online.
From February 21 to 27, we invite you to learn about the efforts of Heritage Wilmot and heritage preservation in Wilmot Township by following us on Facebook @CastleKilbride and/or see tweets from Wilmot Township @WilmotTownship during Heritage Week.
Hopefully in 2023 we will be hosting our annual event again in person. We look forward to seeing familiar faces and meeting new faces! Until then, happy Heritage Week everyone!
Below are some fun activities to learn about the history of Wilmot Township and Castle Kilbride National Historic Site
Wilmot Remembers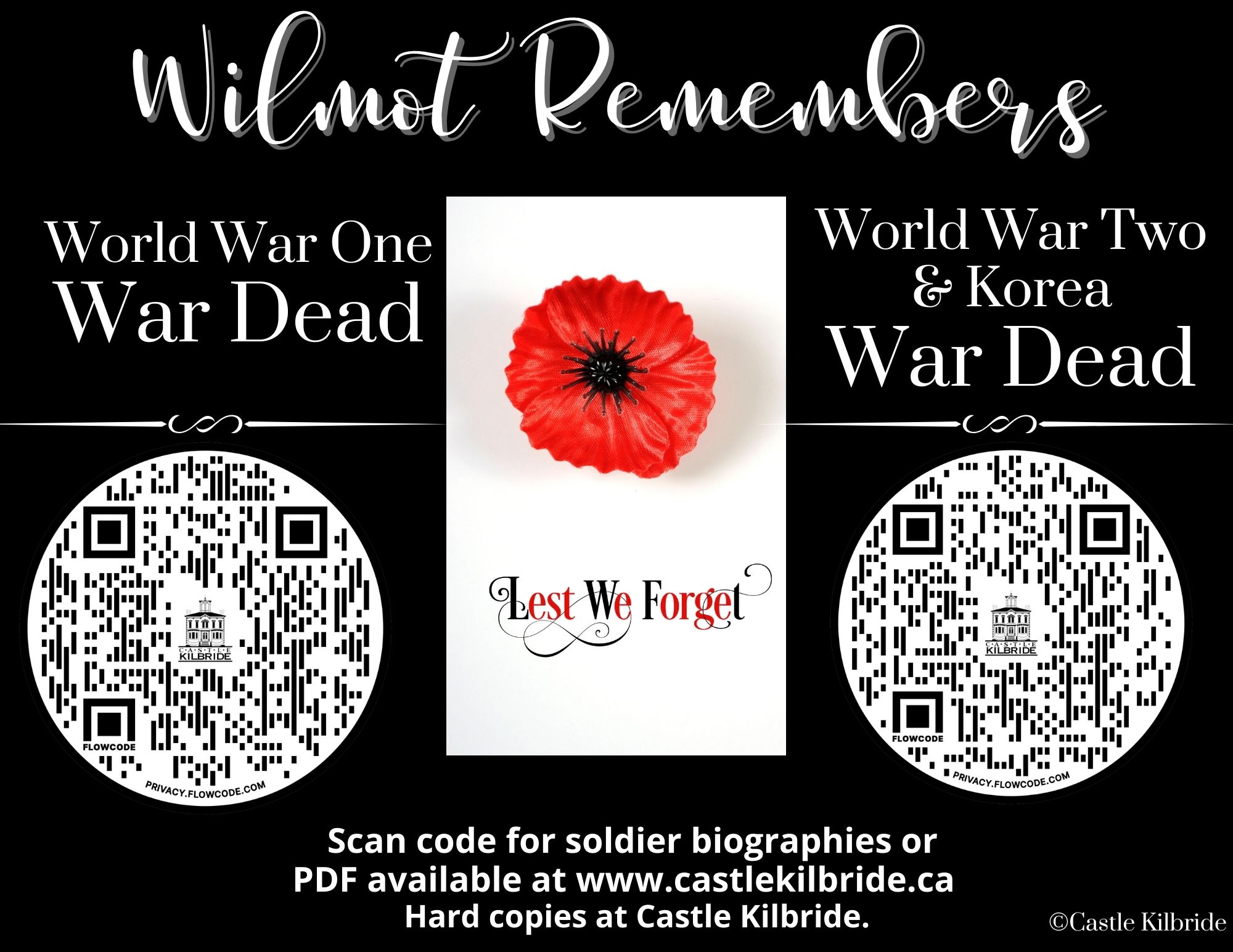 Castle Kilbride staff are pleased to offer this local resource for those who are interested in the history of soldiers from Wilmot Township that gave their ultimate sacrifice in World War I, World War II and the Korean War. Leading up to Remembrance Day, "Wilmot Remembers" lawn signs with QR codes were placed in key locations of the Township for the public to access with their smart phone to gain further insight and to honour those that perished. Click HERE for the media release about this project.
You may access the soldier's biography by scanning the QR code above on the poster, or by clicking the two links below.
We hope that you find this resource useful. We welcome any and all feedback so we can ensure our information is as accurate as possible.
Disclaimer: "The Poppy Design is a registered trademark of The Royal Canadian Legion, Dominion Command and is used under license."
'Le motif du coquelicot est une marque déposée de la Direction nationale de La Légion royale canadienne et est employée sous licence.'