Heritage Wilmot Heritage Day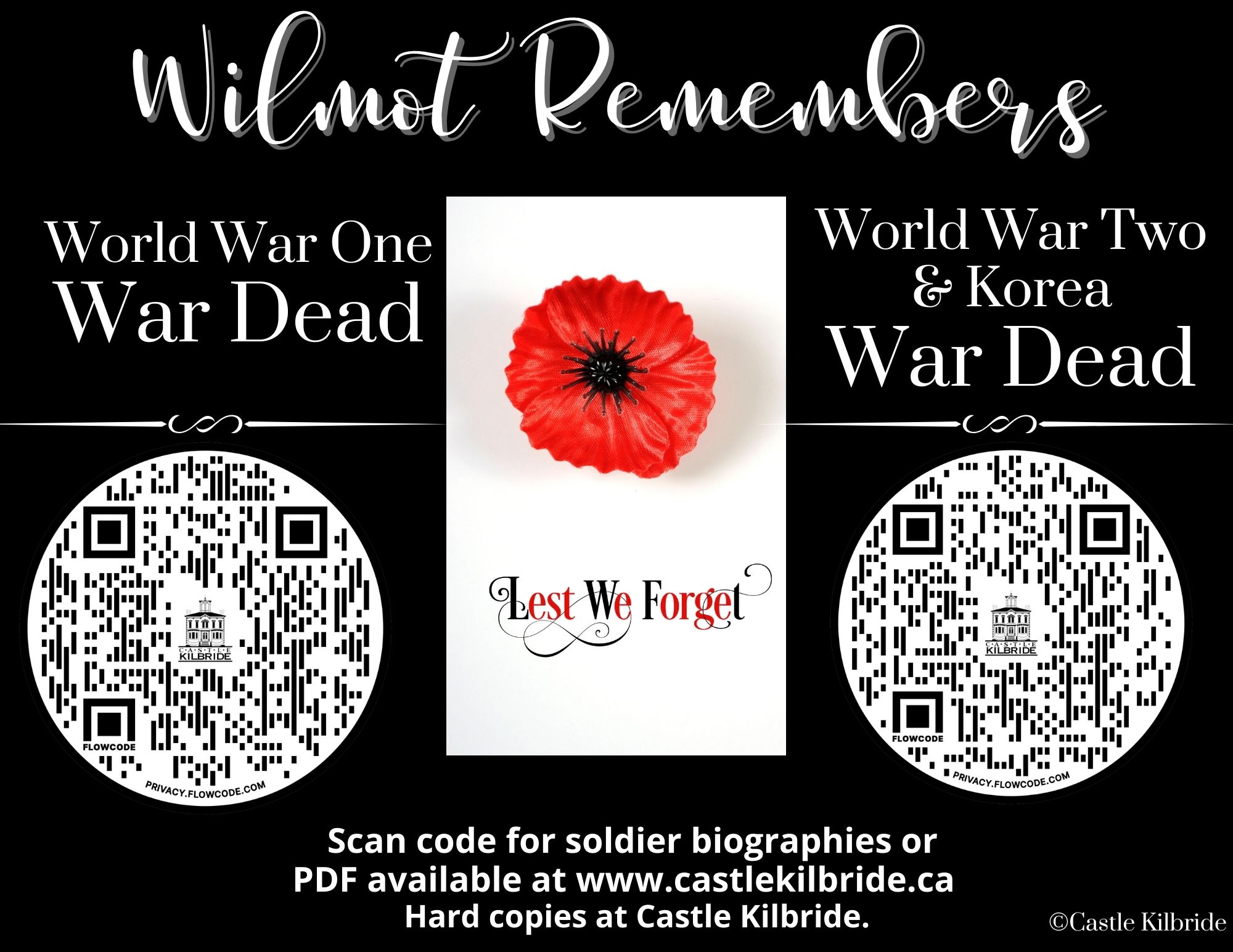 Wilmot Remembers-
Castle Kilbride staff are pleased offer this local resource for those who are interested in the history of soldiers from Wilmot Township that gave their ultimate sacrifice in World War I, World War II and the Korean War. Click HERE for the media release.
We invite you to explore two options for accessing information to gain further insight and to honour those that perished.
Option 1:
If you are within walking distance to the following four Wilmot locations and you have a smart phone, you can access the soldier's biographies by using the QR codes posted on "Wilmot Remembers" signs at each of these locations. (Note: signs will be placed on November 1st and will be available for viewing until November 15th)
The locations are:
- New Hamburg Cenotaph (Huron Street beside the Library) – Sign will be in the garden by the sidewalk.
- New Hamburg Legion- (65 Boullee St.)-Sign will be located outside the building and at the entrance.
- New Dundee Community Park (1370 Main Street) -Sign will be located at the Memorial Gates.
- Castle Kilbride (60 Snyder's Road West, Baden) – Sign will be located on front fence.
Option 2:
You may access the soldier's biography by scanning the QR code above on the poster, or by clicking the two links below.
Feedback:
We hope that you find this resource useful. We welcome any and all feedback so we can ensure our information is as accurate as possible.
Lest We Forget...
The Staff at Castle Kilbride
"The Poppy Design is a registered trademark of The Royal Canadian Legion, Dominion Command and is used under license."
'Le motif du coquelicot est une marque déposée de la Direction nationale de La Légion royale canadienne et est employée sous licence.'
Heritage Day in Wilmot Township 2021 - Update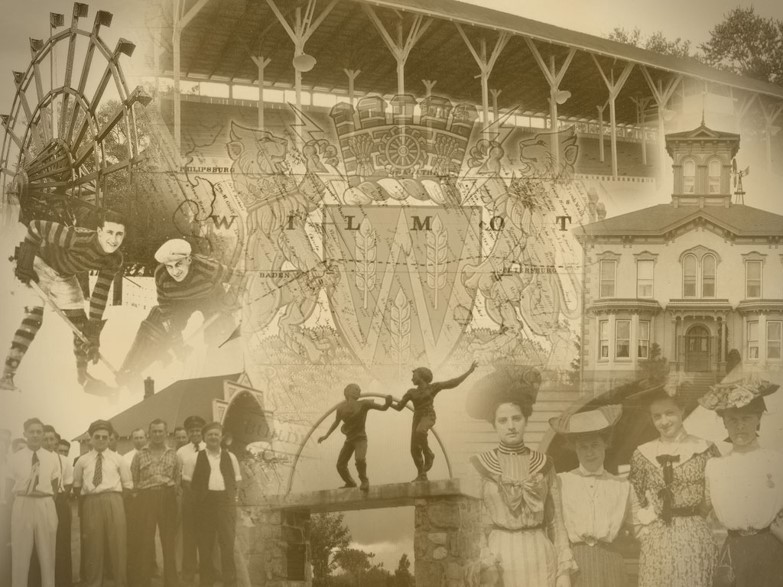 Due to COVID-19, Heritage Wilmot regrettably shares that the committee is unable to host their annual Heritage Day this year. Instead, the committee invites you online as they celebrate Wilmot's rich heritage!
Learn about the efforts of Wilmot's municipal heritage committee that ensures that heritage is preserved in this beautiful township. Follow @CastleKilbride on Facebook for Heritage Day posts from the committee, as well as enjoy historical photos and facts from Castle Kilbride.