History of Wilmot Township
Territorial Acknowledgement - Wilmot Township is located on the traditional territory of the Neutral, Anishnaabeg, Haudenosaunee, and Mississauga peoples. We also want to acknowledge the importance of The Dish with One Spoon Covenant ‐ a peace agreement made between Indigenous nations before the Europeans arrived. It characterizes our collective responsibility to each other and Mother Earth ‐ we should take only what we need, leave enough for others and keep the dish clean. By acknowledging this covenant and the First Nations, Métis and Inuit, we are reminded of our important connection to this land where we live, learn and work together as a community. To learn more about Wilmot's efforts in the critical area of Indigenous Reconciliation click here.
Wilmot Township was designated a Crown Reserve following the Canada Act of 1791 which created Upper and Lower Canada. Following a government survey in 1824, Mennonites from Waterloo Township and Amish from Europe claimed lots and began clearing roadways and farms. The Canada Land Company opened the Huron Road through the southern part of Wilmot Township in 1828. Soon after, Roman Catholics and Lutherans from Alsace and Germany, Anglicans from the British Isles and others joined the initial settlers in clearing land and building roads, mills, shops, churches, schools and villages. Along the settlements three main roads were cleared for passage from one to the other. They named the roads Oberstrasse (Upper Street), Mittlestrasse (Middle Street) and Unterstrasse (Lower Street). These roads are now known as Erb's Road, Snyder's Road and Bleams Road.

In 1840, Wilmot Township became part of the District of Wellington. The Baldwin act, passed in May 1849, established a new framework for municipal government. Townships and incorporated villages were recognized as rural units of government. They gained power to elect their own local officials and to tax land owners for local improvements. On January 21, 1850, the first elected Council of the Township of Wilmot met in Wilmot Centre.
Today, the sitting wall at the Oasis in the Centre represents both the foundation of the 1850 Wilmot Township Hall and strong community foundation built by those early settlers. The Oasis in the Centre pays tribute to our cultural and natural heritage. It represents the spirit of community involvement of many generations of Wilmot Township residents.
Communities in Wilmot Township

The names of Wilmot communities provide great insight into the pioneers who settled them. We can connect with where they were from, whom they were and, in at least one instance, the industries therein established.
Heritage settlement signage can be found throughout Wilmot Township in Holland Mills, Josephsburg, New Prussia, Pinehill, Punkeydoodle's Corner, Rosebank, Victoriaburg, and Waldau. These brown and gold signs acknowledge our pioneer settlement areas. The traditions that early pioneers brought to Wilmot Township helped shape the way our communities are today. They are noted as a Wilmot Heritage Community.
Baden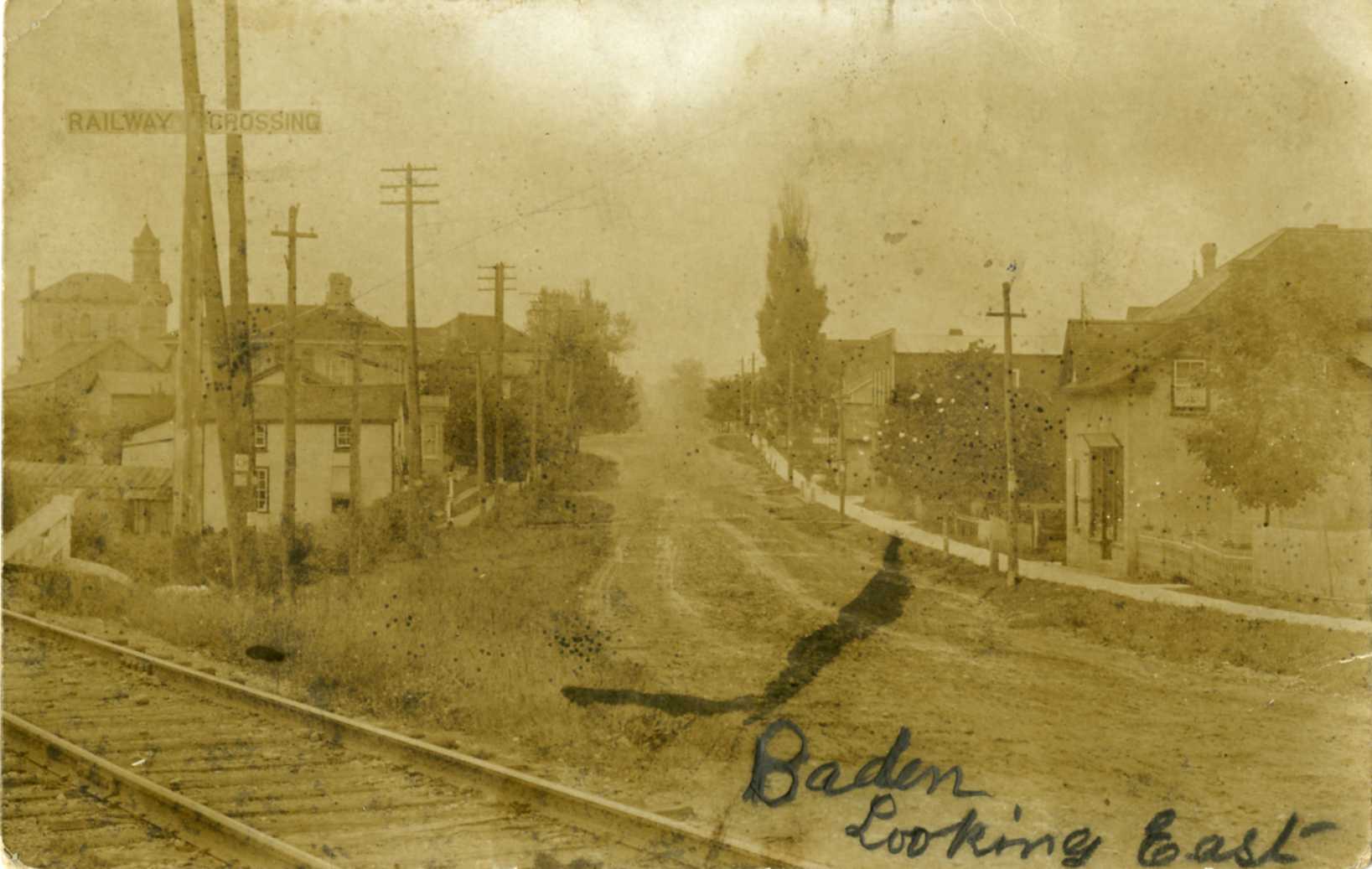 The village of Baden founded and established in 1855, was originally named Weissenburg after an old bachelor living in the area. Jacob Beck, born in the Grand Duchy of Baden-Baden, German, settled in the village and later renamed Baden in 1854. Baden was also the birthplace of Sir Adam Beck, founder of Ontario's public hydro-electric system.
Haysville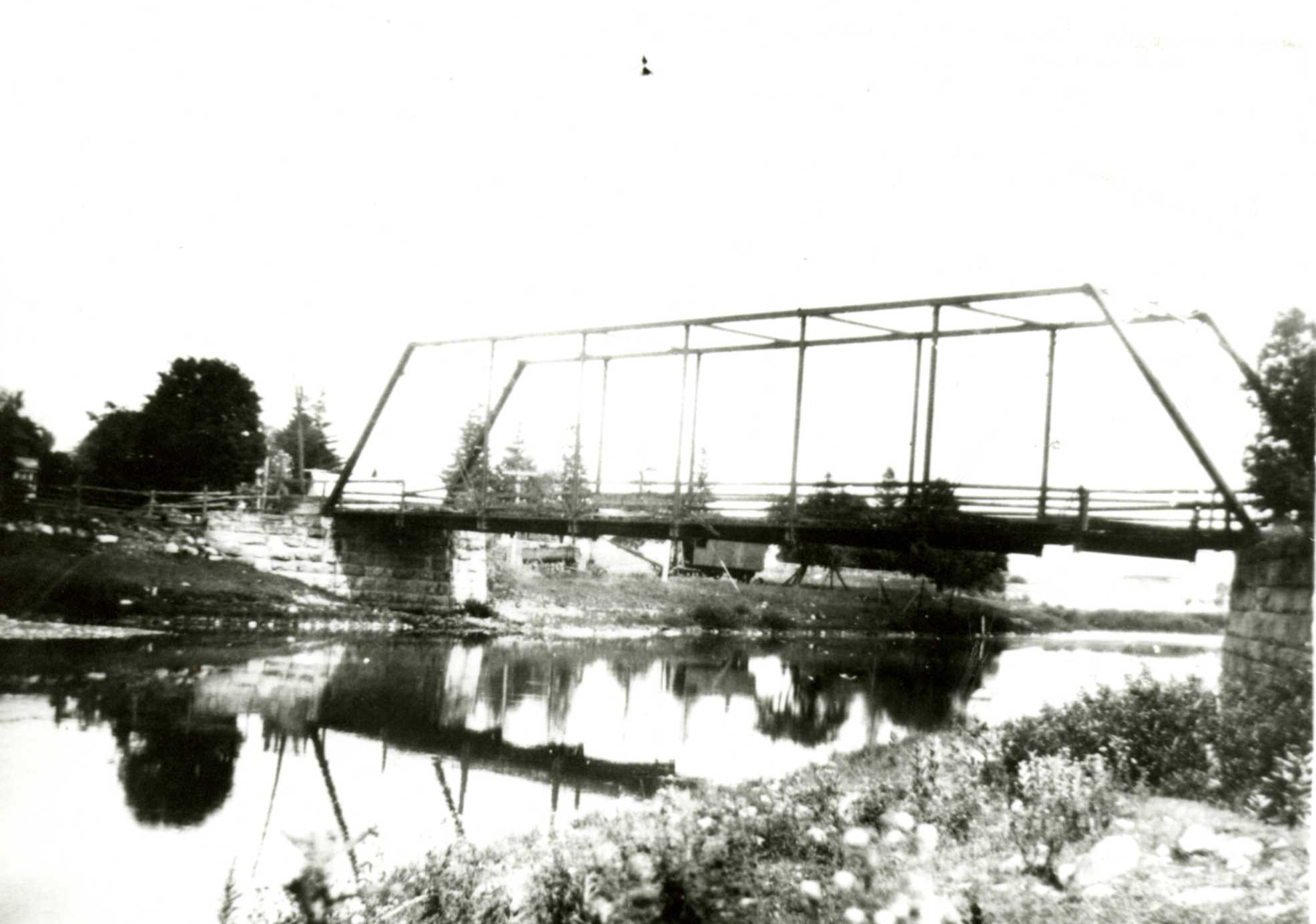 Originally called Jonesboro, then Wilmot, this area was mainly settled by immigrants from the British Isles. The present day name was given in honour of Robert Hayes, the first postmaster, who was appointed in 1837.
Holland Mills

This was a locale in Wilmot Township between New Hamburg and Haysville where a woolen mill and a grist mill were located on a small stream or raceway joining two points on the Nith River. These are indicated on the 1861 Tremaine's Map of Waterloo County; the present-day location is along Holland Mills Road.
Mannheim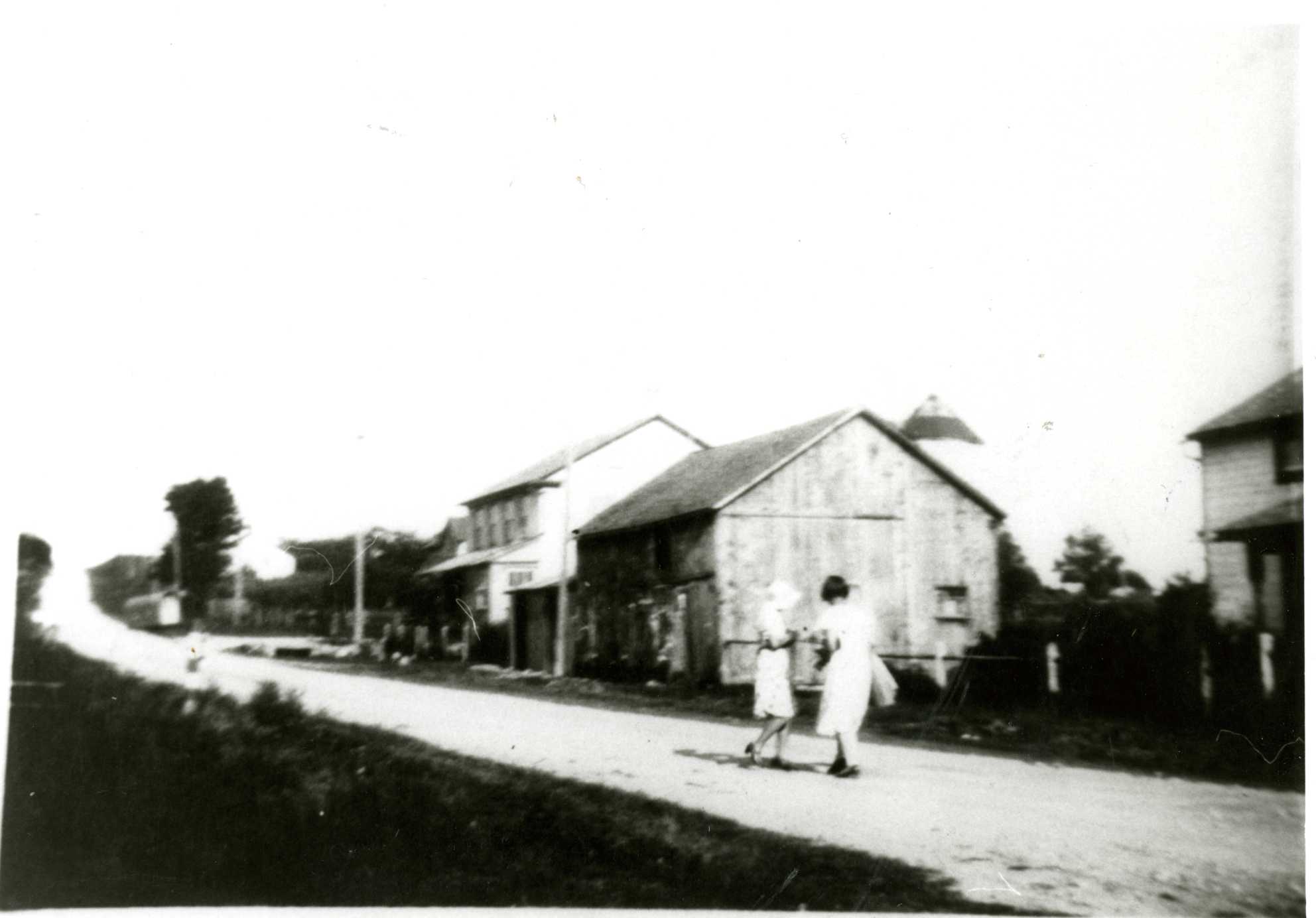 The village of Mannheim is believed to have been named after the German Mannheim on the Rhine, by a native of that country who was one of the early settlers of the present village.
Josephsburg

Josephsburg was part of the mid-1830s wave of Roman Catholic settlement by immigrants from Alsace Lorraine. A blacksmith shop, two hotels and a school were located here. Late nineteenth century maps also indicate that there was postal service at Josephsburg. Postmaster Joseph Schwartz served the village of Josephsburg for many years and may have been the source of this name.
New Dundee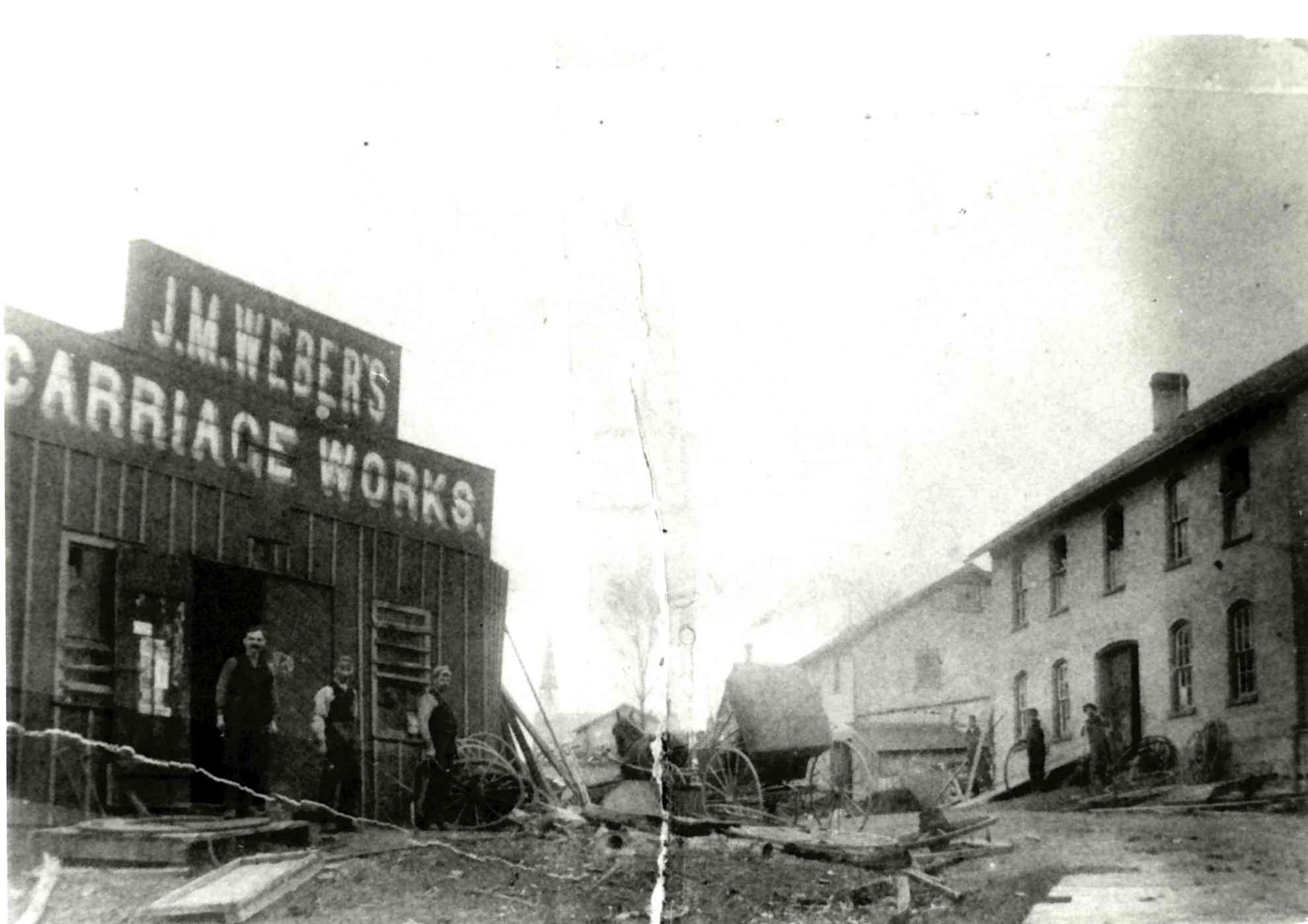 In 1852, the village known as New Dundee was settled and laid out by John and Frederick Millar, natives of Dundee, Scotland. New Dundee is also the birthplace of William J. Wintemberg (1876-1941), Canada's outstanding archaeologist who gained international recognition as an authority on Iroquoian prehistory.
New Hamburg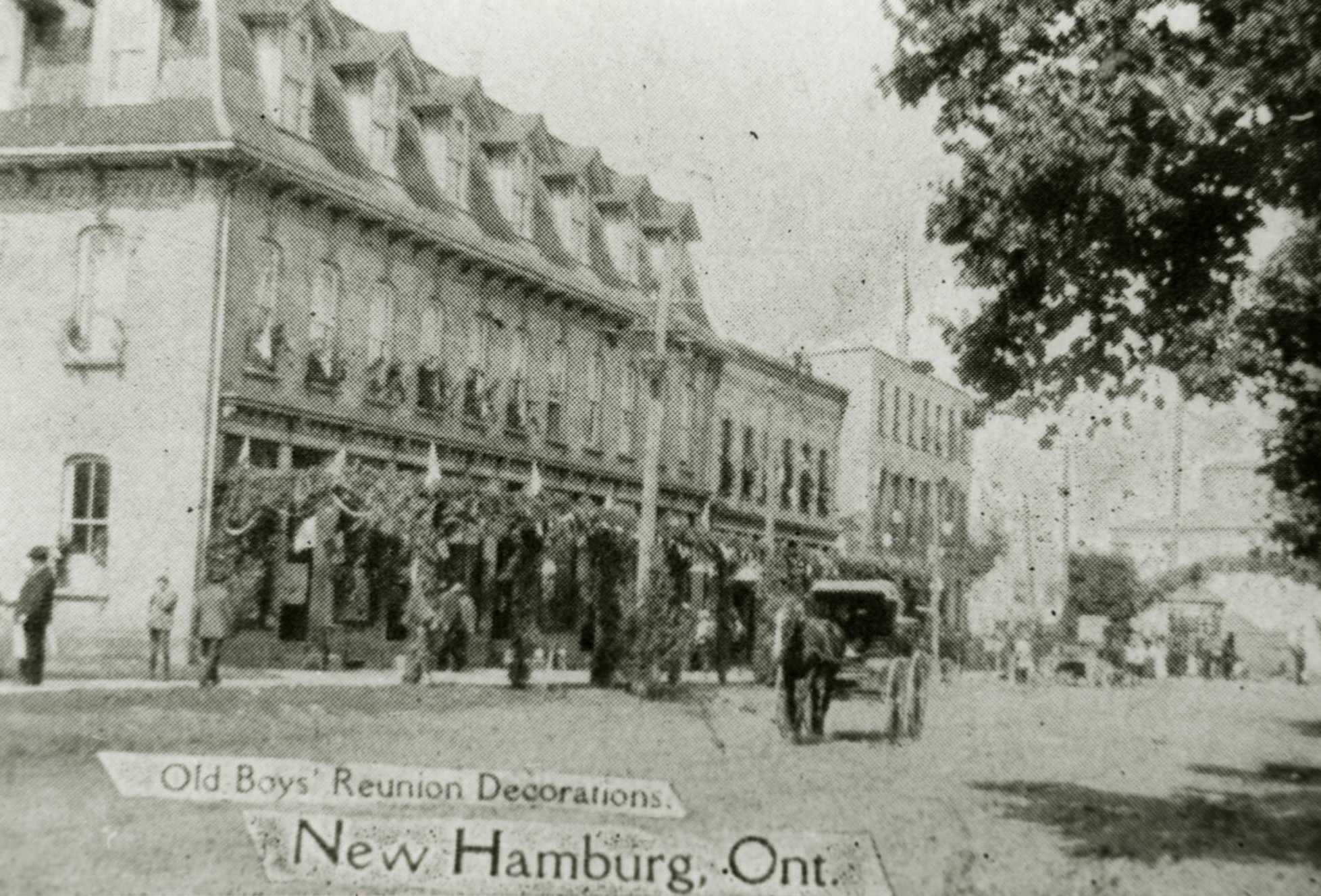 Josiah Cushman built a grist and saw mill here about 1834 which formed the nucleus around which a small community of Amish Mennonites and recent German immigrants developed. Although Cushman died of cholera the following year, he was followed by Charles Kirkpatrick, store-keeper in 1835 and by William Scott in 1837, whose store, mill and businesses helped expand the village. A village plot was first surveyed in 1845 and the Grand Trunk Railway was constructed through the community in 1856 which drove the early prosperity of the community.
Historical research suggests that Cushman may have referred to the original settlement as Cassel, after his native city in Hesse, while subsequent references refer to the growing community first as Cushman's Mill, a tribute to its founder, and then subsequently as New Hamburg. New Hamburg was incorporated as a Village in 1857 and as a Town in 1966.
Today the downtown core area of New Hamburg is a designated Heritage Conservation District.
New Prussia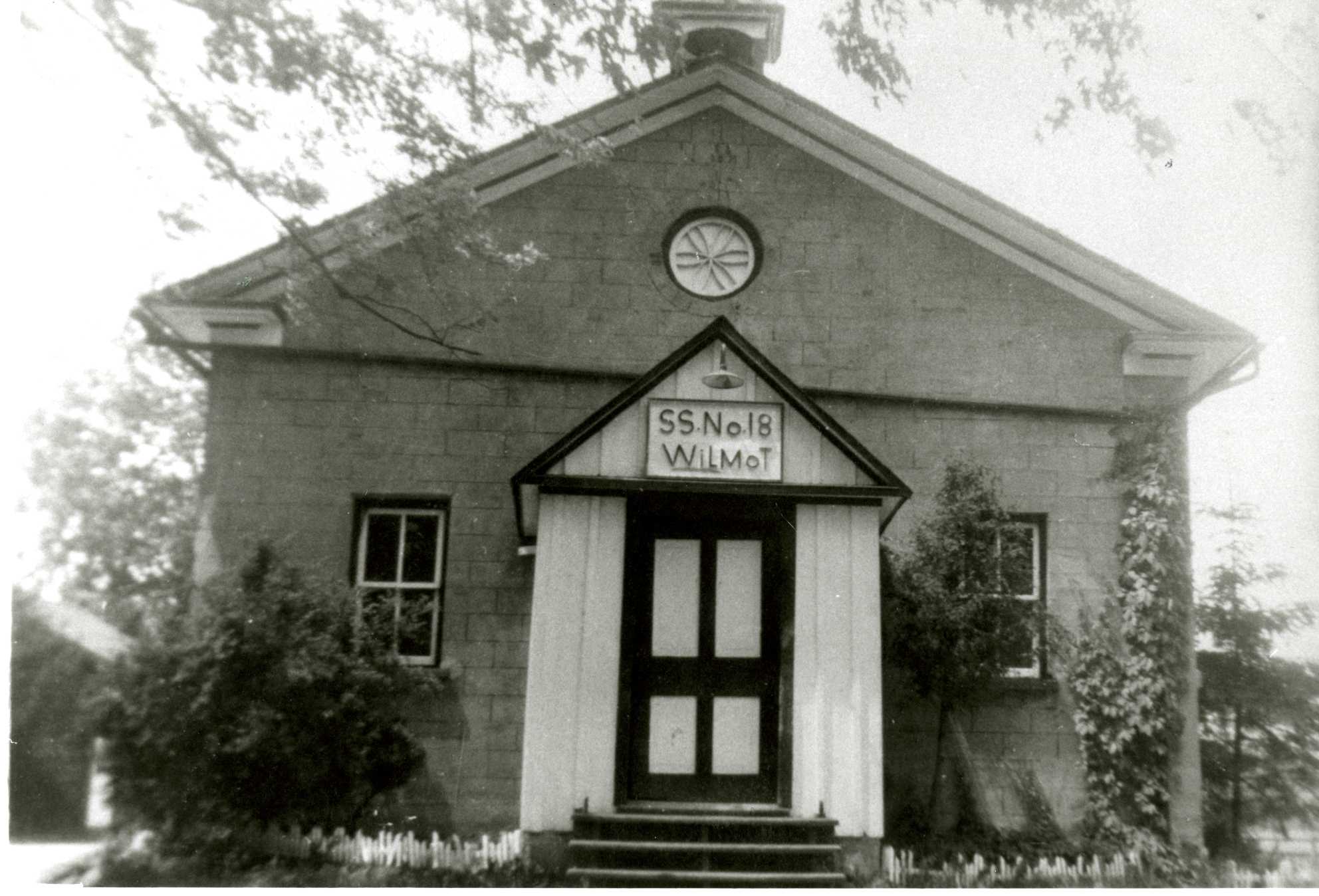 New Prussia was a small settlement of Roman Catholic immigrants from the Rhine Province of Prussia who settled in the north-west corner of Wilmot township. The community was named New Prussia after the homeland they had left behind. Many immigrants in this area moved further west to purchase Crown lands near Lake Huron, and this, combined with an outbreak of Saugeen Fever, lead to a decline in population in the late nineteenth century. Wilmot Township S.S. No. 18, the New Prussia Public School remained active until 1966.
Petersburg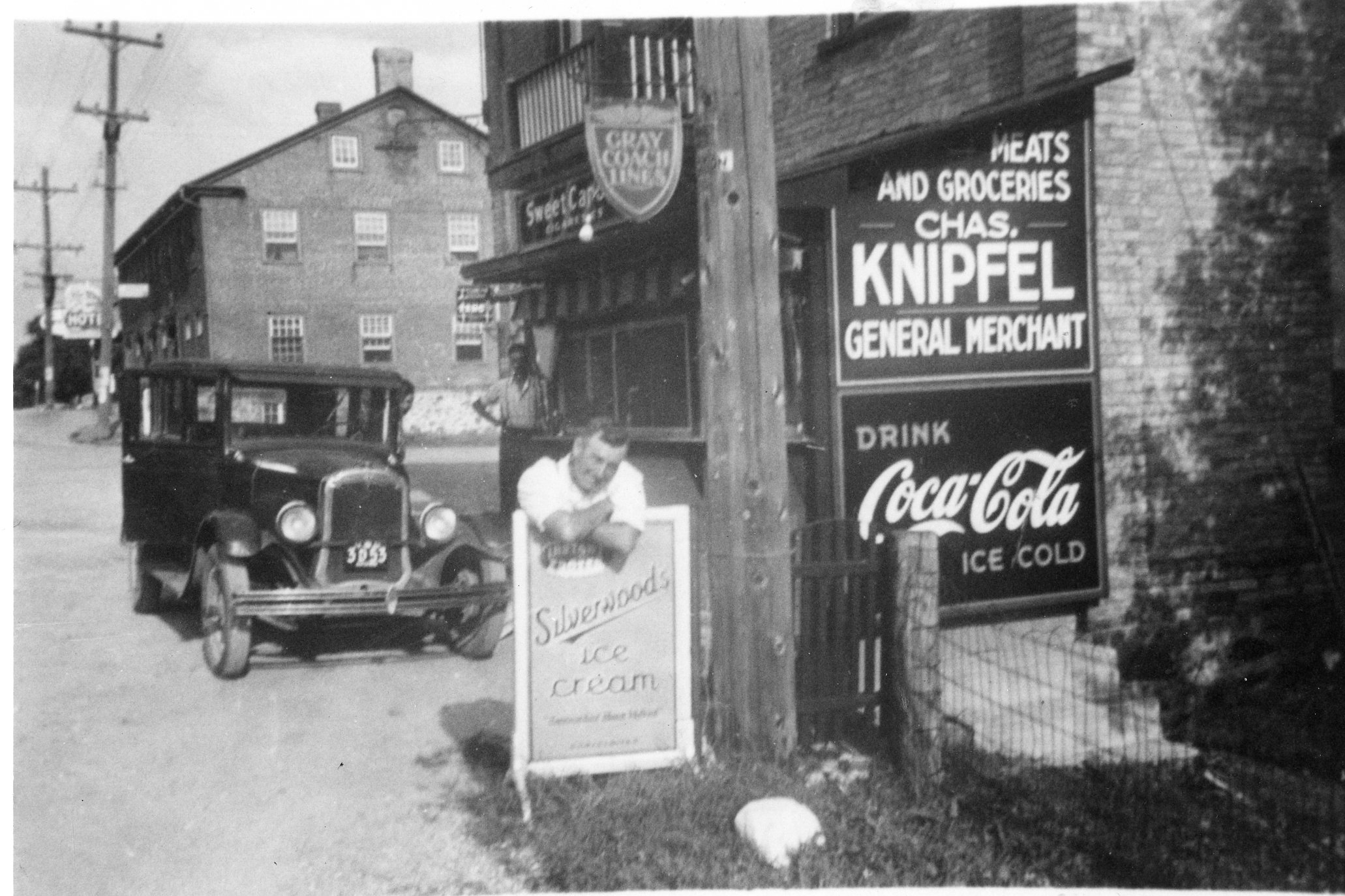 Petersburg is believed to have been named after Peter Wilker, a native of Hesse-Darmstadt, Germany, who settled there in the mid-1830s.
Philipsburg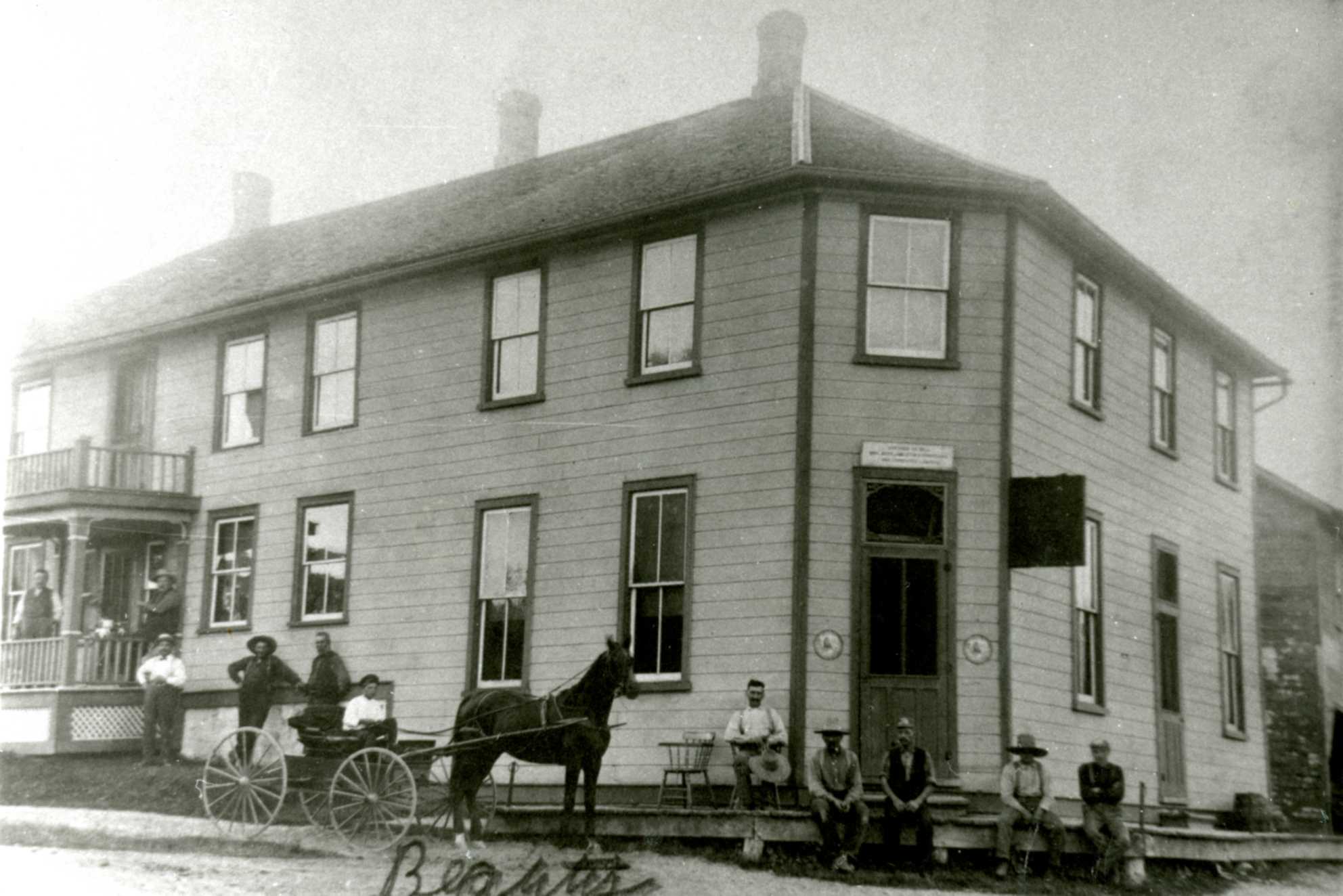 Philipsburg was settled in 1851, was named by David Doering in honour of Philip Leinhard, the first settler in the vicinity of the village, about 1825.
Pinehill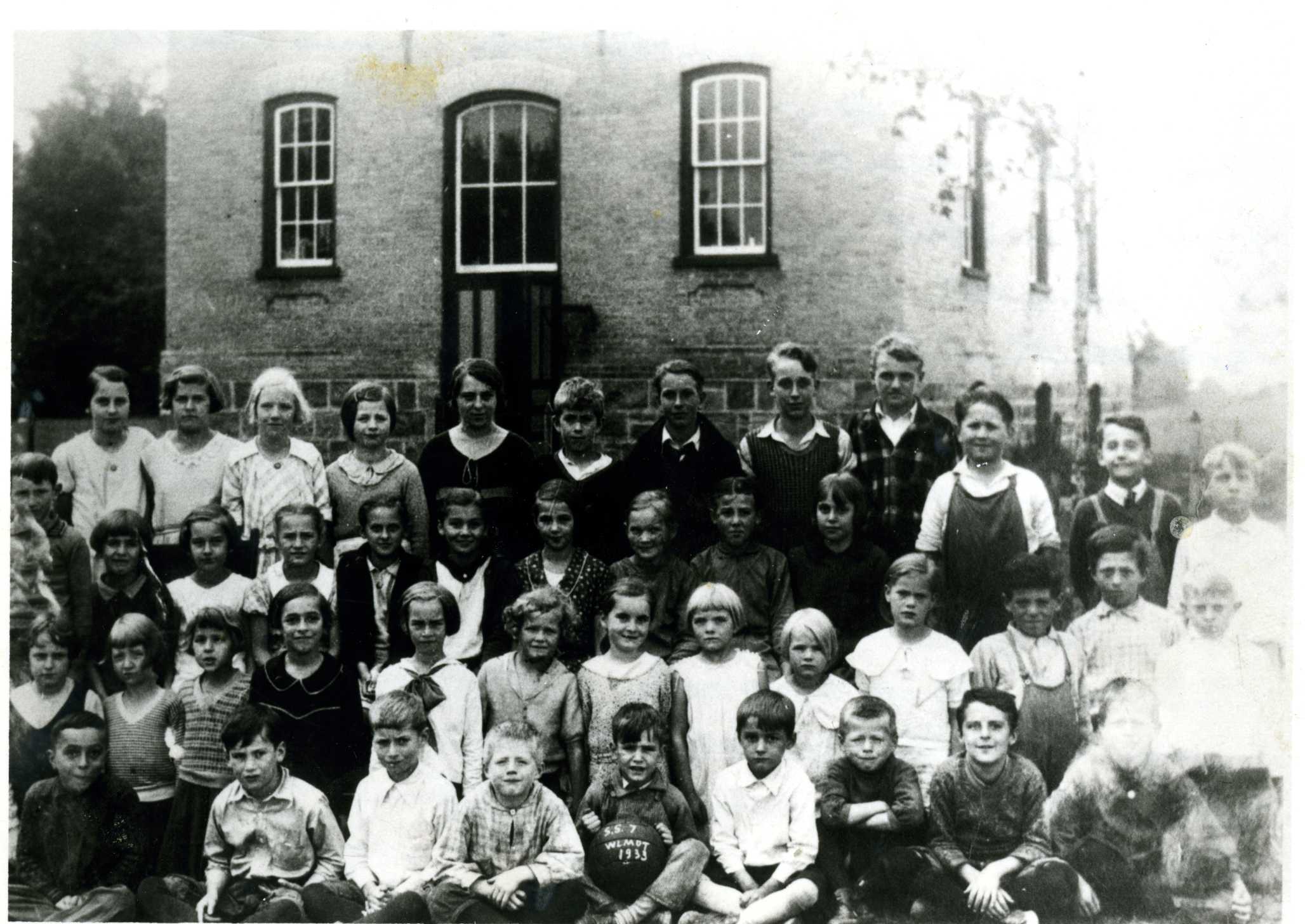 Pinehill was appropriately named for the trees that covered the areas. The Huron Road was carved out through a dense pine forest between Rosebank and Haysville.
Punkeydoodle's Corners
The award for the most unusual name in Wilmot Township goes, of course, to Punkeydoodle's Corners. This is a hamlet that is shared by Waterloo Region, Perth and Oxford Counties. Various versions of the origins of the name have been handed down over the century. One version suggests that Punkeydoodle was a real man, or the nickname of one. Known for growing pumpkins but not particularly well liked by those living in the area, he allegedly met up with a neighbour's wife on one occasion and had an argument with her. During the discussion, she pointed her finger and cried "Why you Punkeydoodle, you!" When word of the argument spread, the land around his pumpkin patch was referred to as "Punkeydoodle's Corner." The Huron Road, once the main road in this area, passed through this locale which, in the late nineteenth century, had a blacksmith shop and multiple taverns that served both locals and travellers.
Rosebank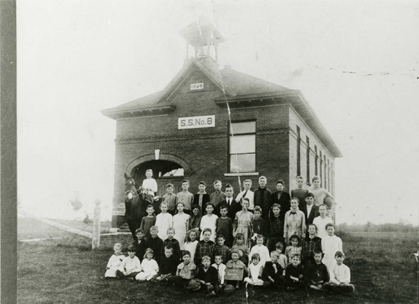 Rosebank received its name from the wild roses growing in the district. The bushes still grow along the roadsides, in the Rosebank cemetery, and in the former school yard. The first frame structure was built in 1830 by Jacob Bettschen on Lot 6, Concession 2, Block A.
St. Agatha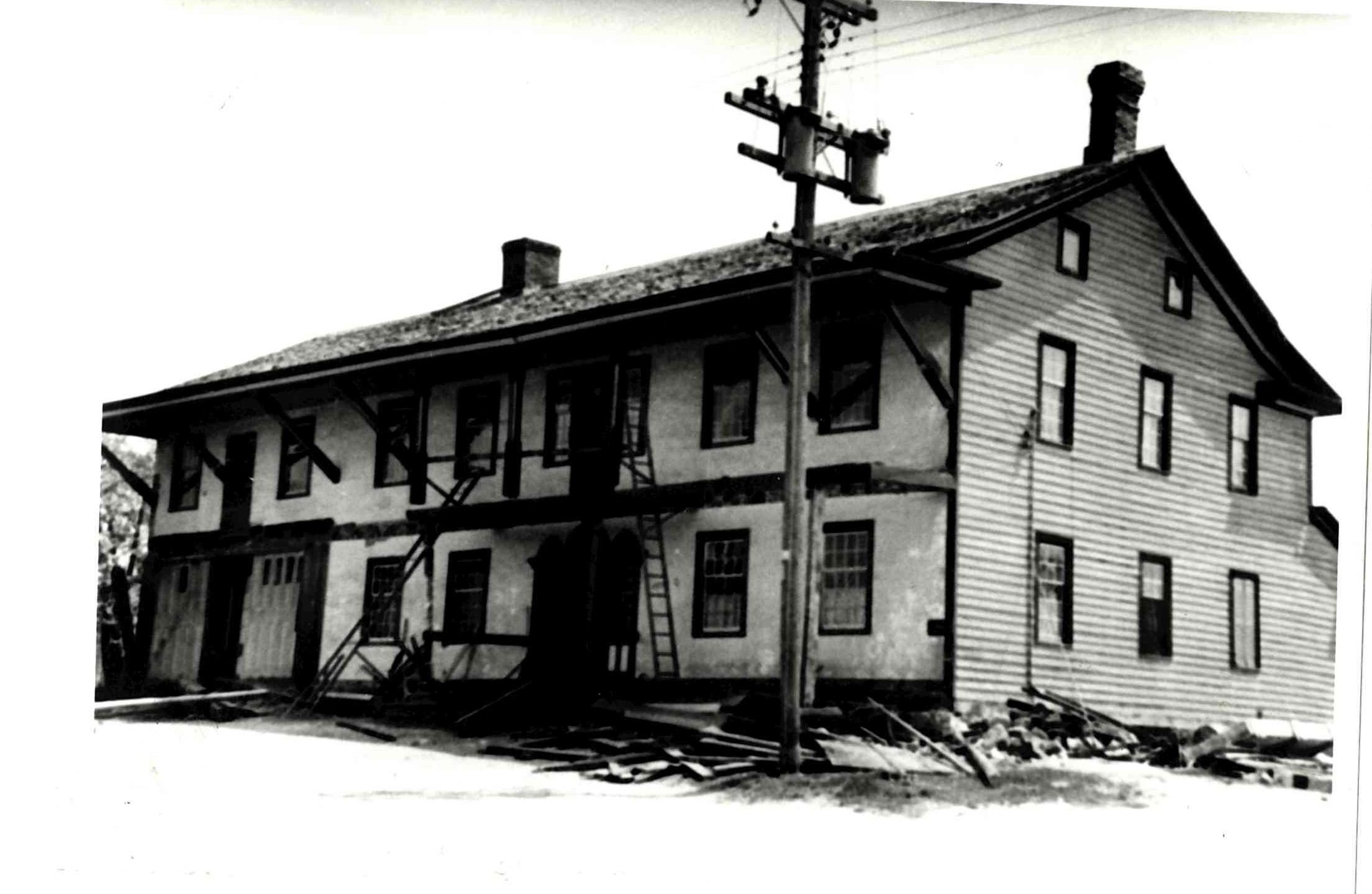 Originally settled by Amish Mennonites and then by Roman Catholics and Lutherans from Alsace-Lorraine. It is believed the village of St. Agatha was first referred to as "Wilmot." Later, the village appears to have taken its name from the church. This village is the historic centre of Catholicism in Waterloo Region.
Shingletown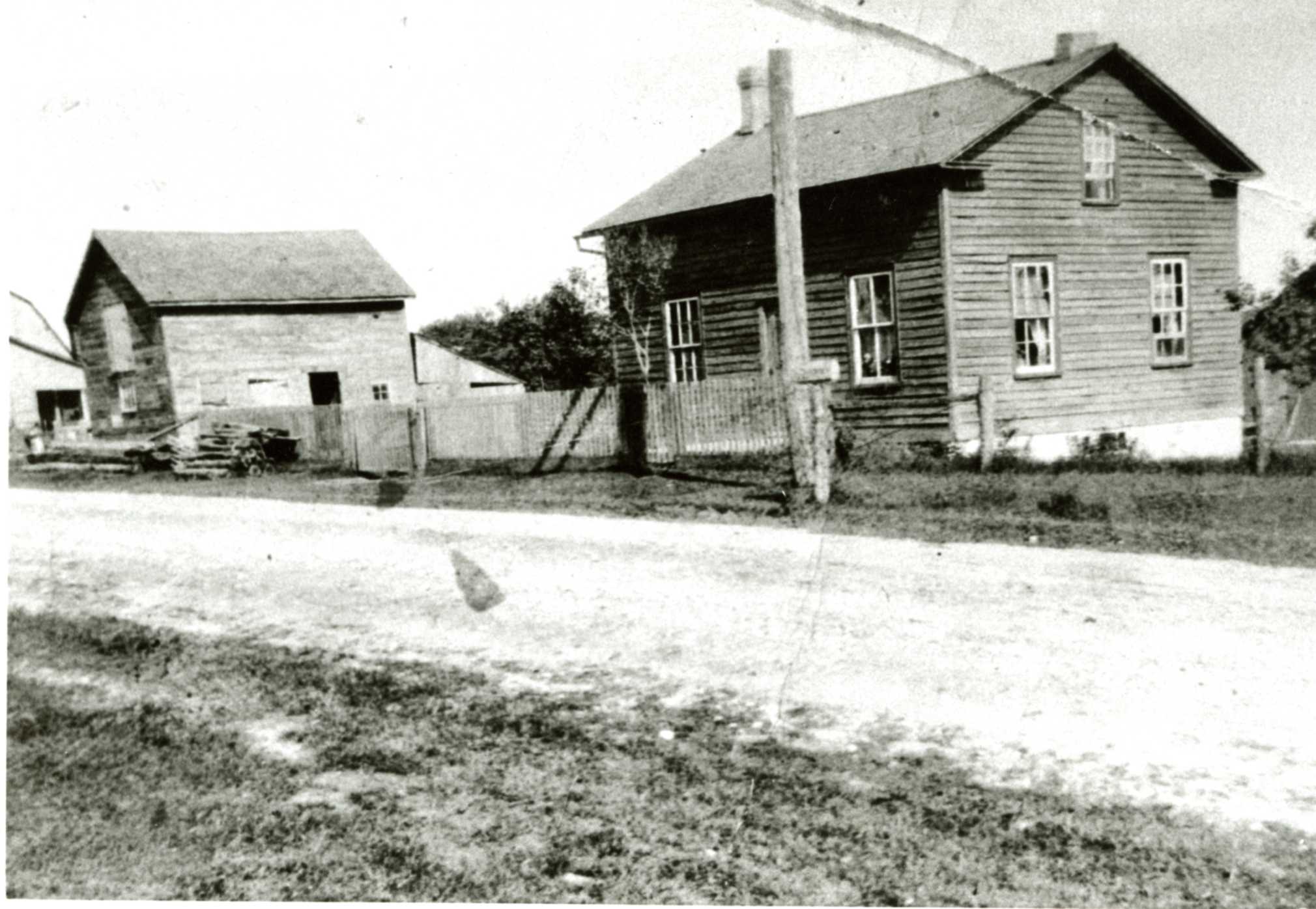 Shingletown a small crossroads settlement was originally known as Victoriaburg, likely named for Queen Victoria. Because of the village's popular shingle industry (1852-1882), it was commonly named "Schindlesteddle" or "Shingletown."
Waldau

Its name suggesting the virgin forests of the pioneer era, Waldau was a crossroads settlement near Wilmot and Waterloo Township Line, close to the present-day intersection of Highland Road and Trussler Road. Like much of that part of Wilmot Township, Waldau was settled in the nineteenth century by Germans. The forests of these early settlement years disappeared as farm lands were cleared and timber was harvested. Timber and stones from the area around Waldau were hauled to Kitchener to build the 1852 Waterloo County Gaol.
Wilmot Centre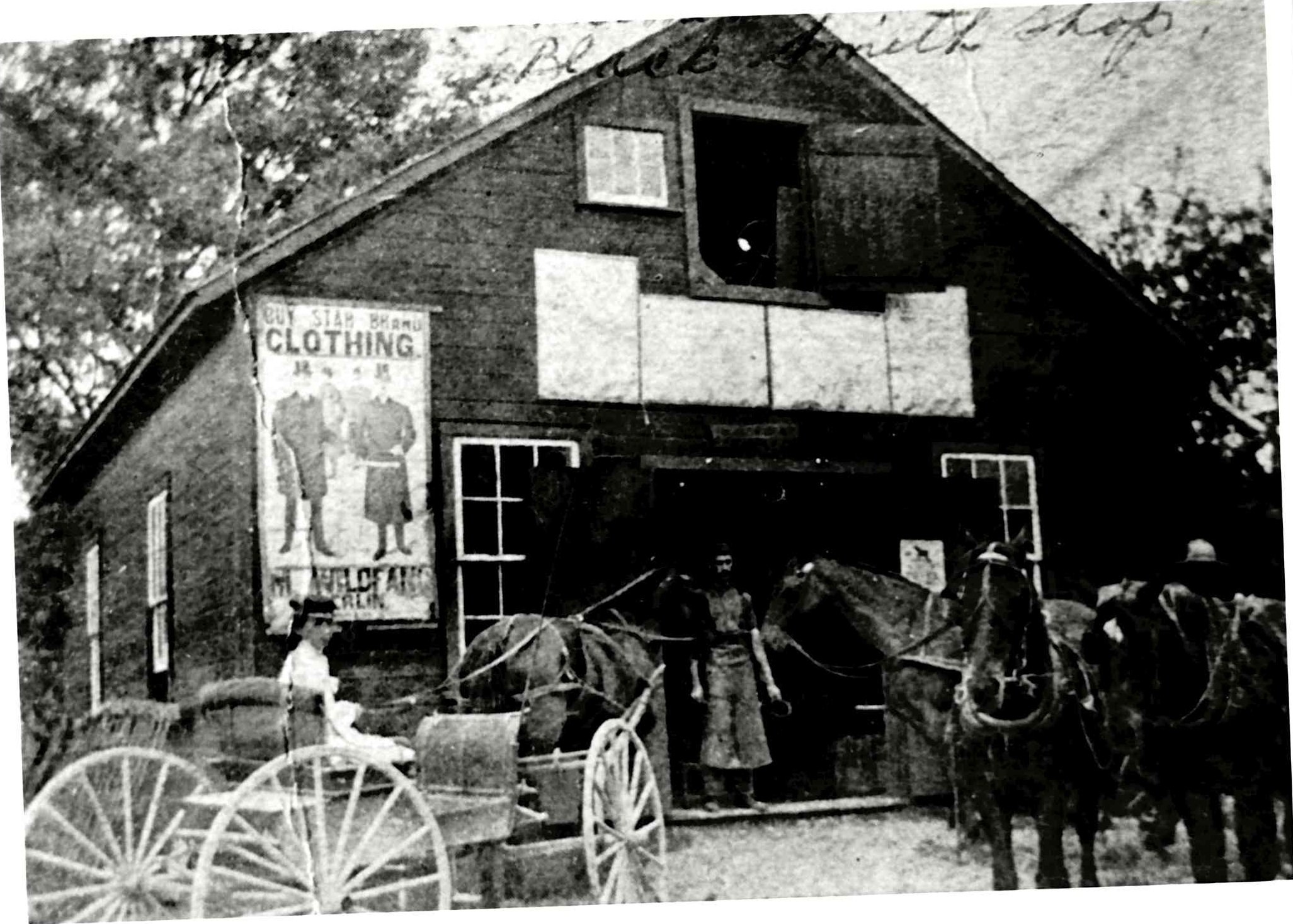 Situated at the intersection of Bleam's Road and the road dividing lots 14 and 15, the small hamlet of Wilmot Centre was formerly the Township's seat of government