---
2023 Exhibit & Events
March 15 to December 30, 2023
Nothing brings people closer together than food! Wilmot has produced many fine food products. Whether it
was in the family home or produced to distribute globally, Wilmot takes the cake…..and cheese….and butter! A fun exhibit about food.
Whisked Up Weekends: Food Features
To pair with our special exhibit Whisked Up in Wilmot we are offering a special food features every month.
Dates and themes
Visit from 11:00 a.m. to Noon or 1:00 p.m. to 2:00 p.m. on these special days to learn more on the following themes as well as additional features. With regular admission.
October 7, Make butter and learn about butter sculptures
October 29, Cider Mills talk and sample hot or cold cider
November 26, Cheese Please, local cheese production and sample cheese
December 3, Traditional Victorian Christmas feast talk and sample shortbread.
Recipe Quest

The Livingston family would look no further than their gardens surrounding Castle Kilbride to make delicious food. Explore the grounds of Castle Kilbride to find small informational plaques and receive recipes that correspond to places and plants around the Livingston's property. Not only do participants receive free recipes, if they complete the challenge, they receive a discount to the museum!
If you are here during regular hours of operation, scan the code and come inside for $1.00 off admissions. (Wed-Sun 10-3)
For Ontario Culture Days September 22 – October 15, 2023
---
Ghost Walks at Castle Kilbride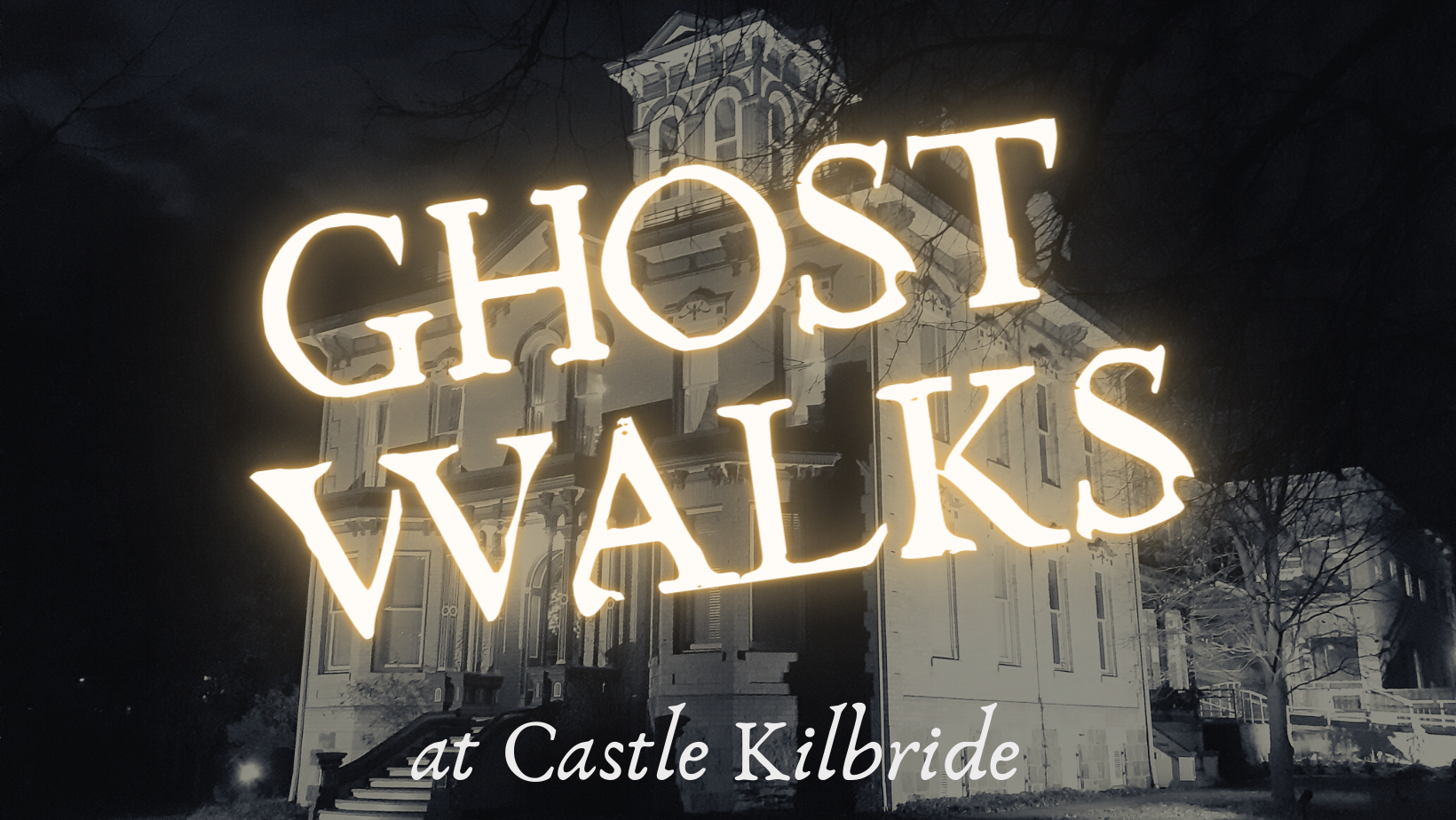 They're baaaack!
Take a walk on Castle Kilbride's eerie side. The tour features frescoes from an artist who should have been dead, playful kids throughout, including Kilbride's resident spirit and haunted antiques that have found their way back to the Castle. Participants secluded inside the house with their guide creates a perfect environment for experiences. This indoor tour has not disappointed as it has been Ghost Walks most active. Tour with costume guide as they present an out of the ordinary tour. In partnership with Ghost Walks.
Get your tickets at GhostWalks.com.
Saturday September 30- Sold Out
Saturday October 7- Sold Out
Saturday October 14- Sold Out
Saturday October 21- Sold Out
Saturday October 28- Sold Out
---
Saturday at the Booseum- Children's Workshop

Saturday October 21, 2023
9 a.m. - 11 a.m.
Ages 5 - 10
$25 per child
As staff we love hearing comments from residents that grew up in Baden about Castle Kilbride being the highlight of their Halloween! The thrill and fun they had visiting the Castle to obtain their treat. With that spirit in mind, we are pleased to present this children's workshop. Children will make a special craft to tour the museum where they learn about all the tricks and treats that Castle Kilbride has to offer. Simple costumes are encouraged! Pre-registration is required. Space is limited.

Register children for workshop here


---
Christmas at the Castle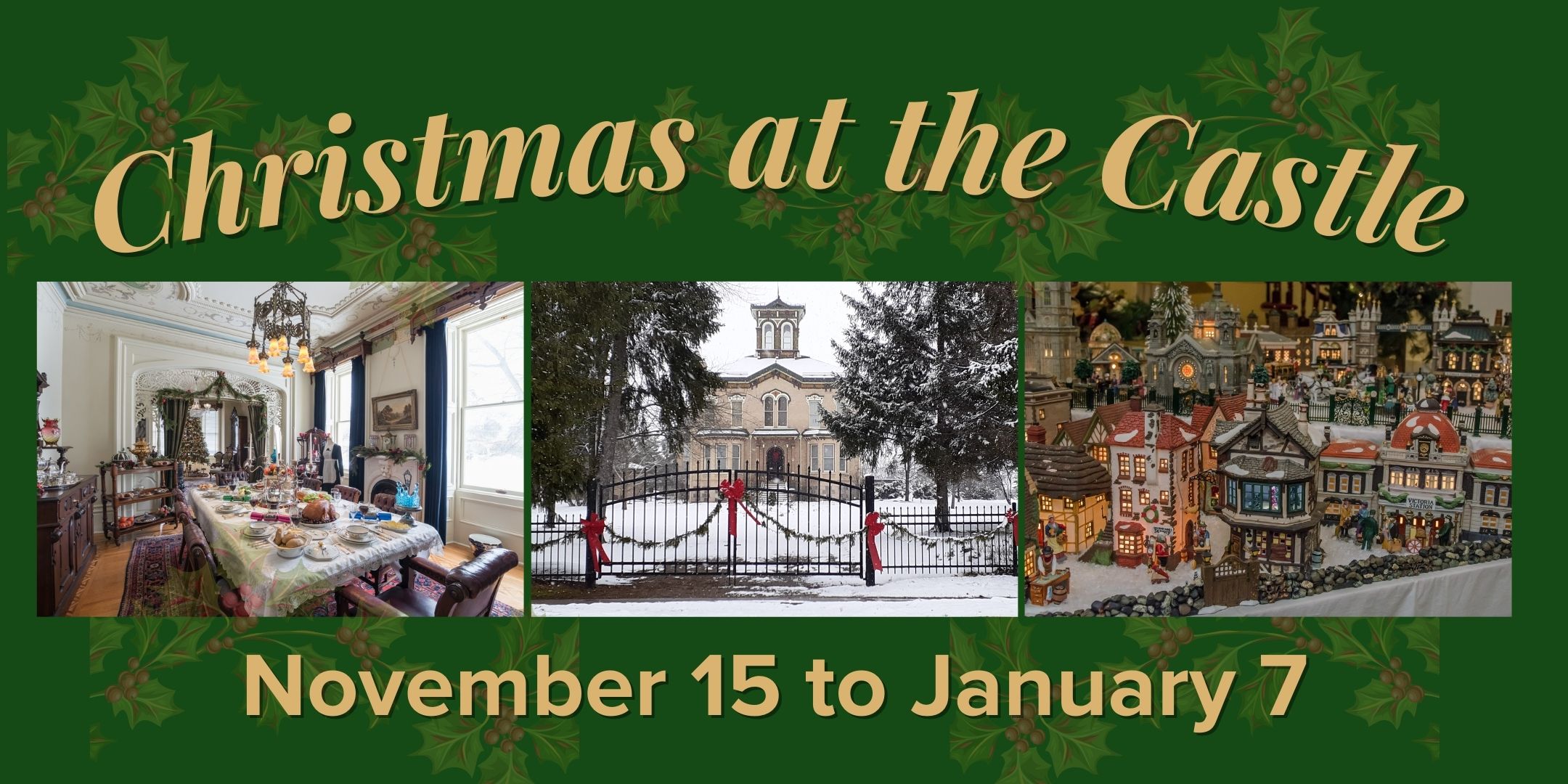 Castle Kilbride is fully decorated November 15th to January 7th
The table is set, the trees are trimmed, and the warmth and charm will kindle your holiday spirit. Visiting Wilmot Township's National Historic Site is truly a magical time. When we celebrate Christmas with family and friends, we have the Victorians to thank for many of the holiday's joyful festivities and delightful customs. Step back in time and visit historic Castle Kilbride.
Regular Touring Hours: Wednesday – Sunday 10:00 a.m. – 3:00 p.m.
Holiday Touring Hours: December 20 - 23, December 27 - 30, and January 3 – 7

Get Regular Touring Tickets Here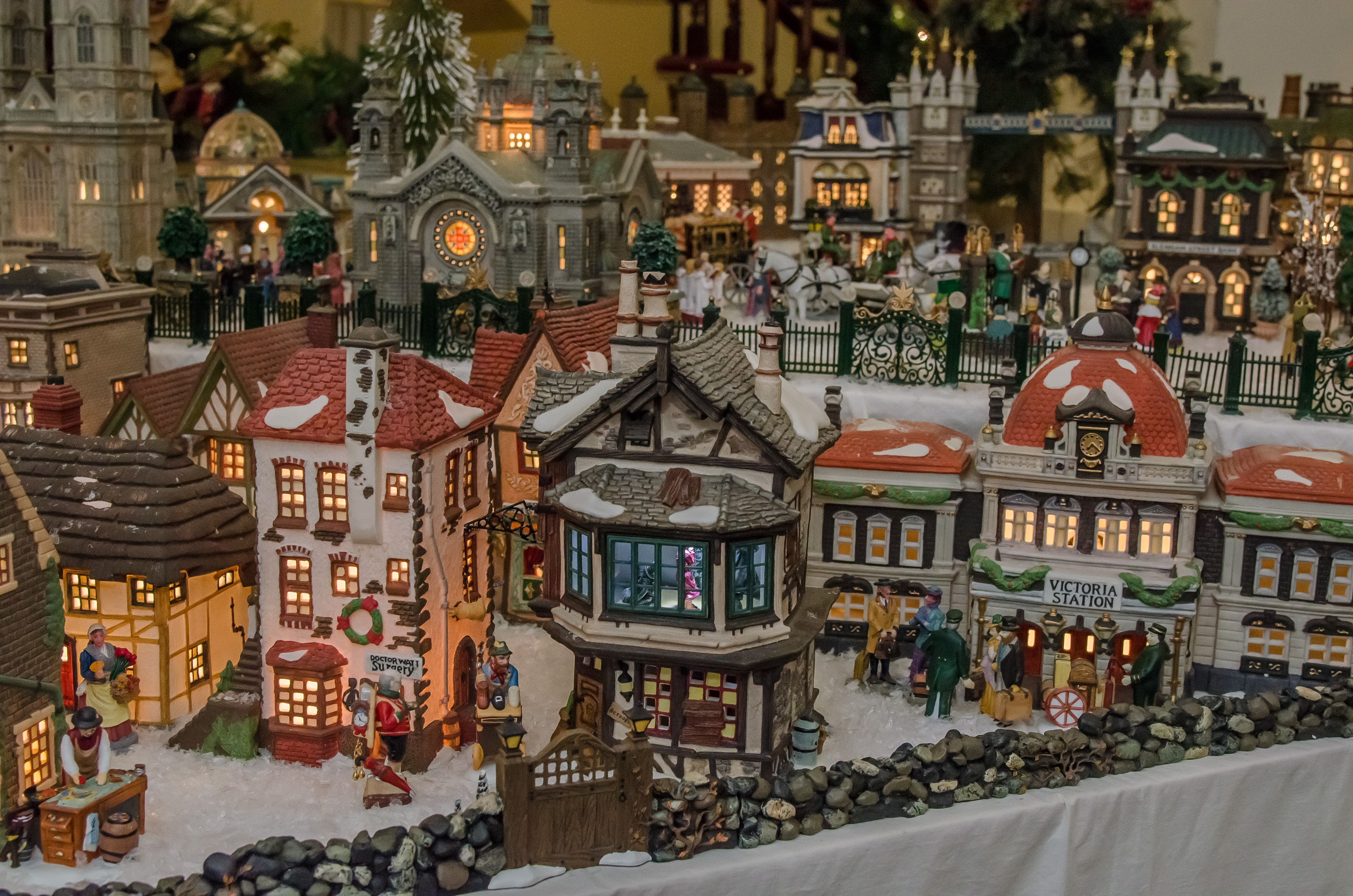 Herner's Victorian Village
A highlight is Herner's Victorian Village inspired by real-life locations from the stories of Charles Dickens, the enchanting miniature village features over 130 Christmas-themed buildings and figures. Created by Dave Herner & Family. This is a must-see display. (*please note this display is accessible by stairs only). Nov. 15 - Jan. 7.

Get Regular Touring Tickets Here

---
A Merry Victorian Christmas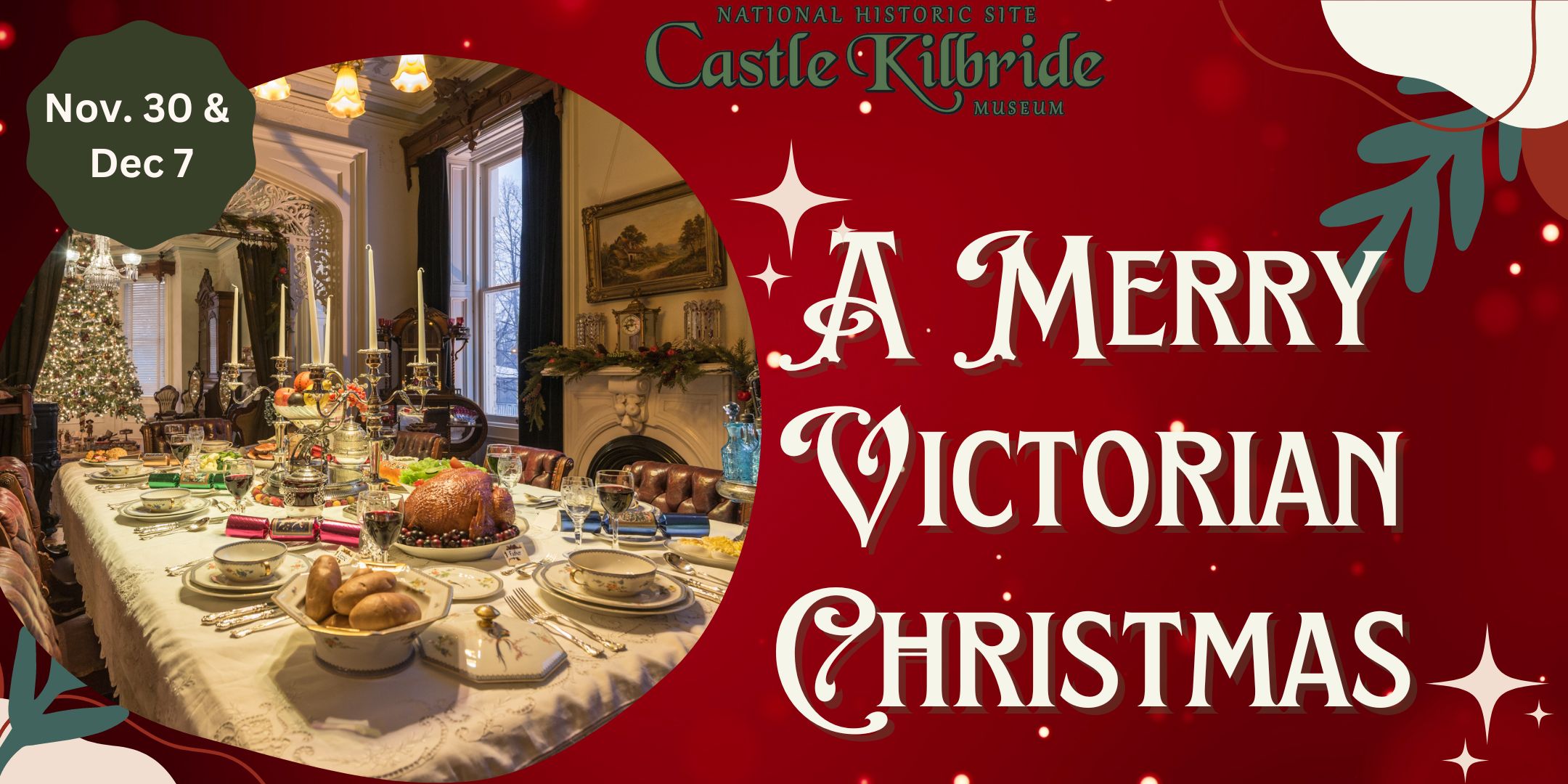 Thursday November 30 and Thursday December 7
6:00 – 9:00 p.m.
Cost: $15 adults/$7 child (tickets required)
Warm yourself in the glow that emanates from every room of the decorated Castle and imagine yourself as a guest of the Livingston family Christmas in 1895. Self-guided tour of historic Castle Kilbride, mingle with costumed staff, listen to live entertainment in the parlour, afterwards sip on hot cider and enjoy a cookie. Ticket available September 1st.

Tickets for Evening Tours

---
Holiday Workshop of Children- The Nutcrackers of Castle Kilbride
Saturday November 25, 2023
9:00 a.m. - 11:00 a.m.
Ages 5 - 10
$25 per child
The Nutcrackers of Castle Kilbride: At Castle Kilbride the presents are wrapped, the tree is trimmed, and the bows have been beautifully primmed. Almost everything is ready for this holiday season, but something seems to be missing. Oh right, Nutcrackers! Castle Kilbride is pleased to present The Nutcrackers of Castle Kilbride: Children's Holiday Workshop. Children are invited to come paint and decorate their very own wooden nutcracker then tour the museum, where they will learn about the Livingstons family's Christmas traditions. Pre-registration is required. Space is limited.
Register children for the workshop here
---
Sugarplum Tea and Tour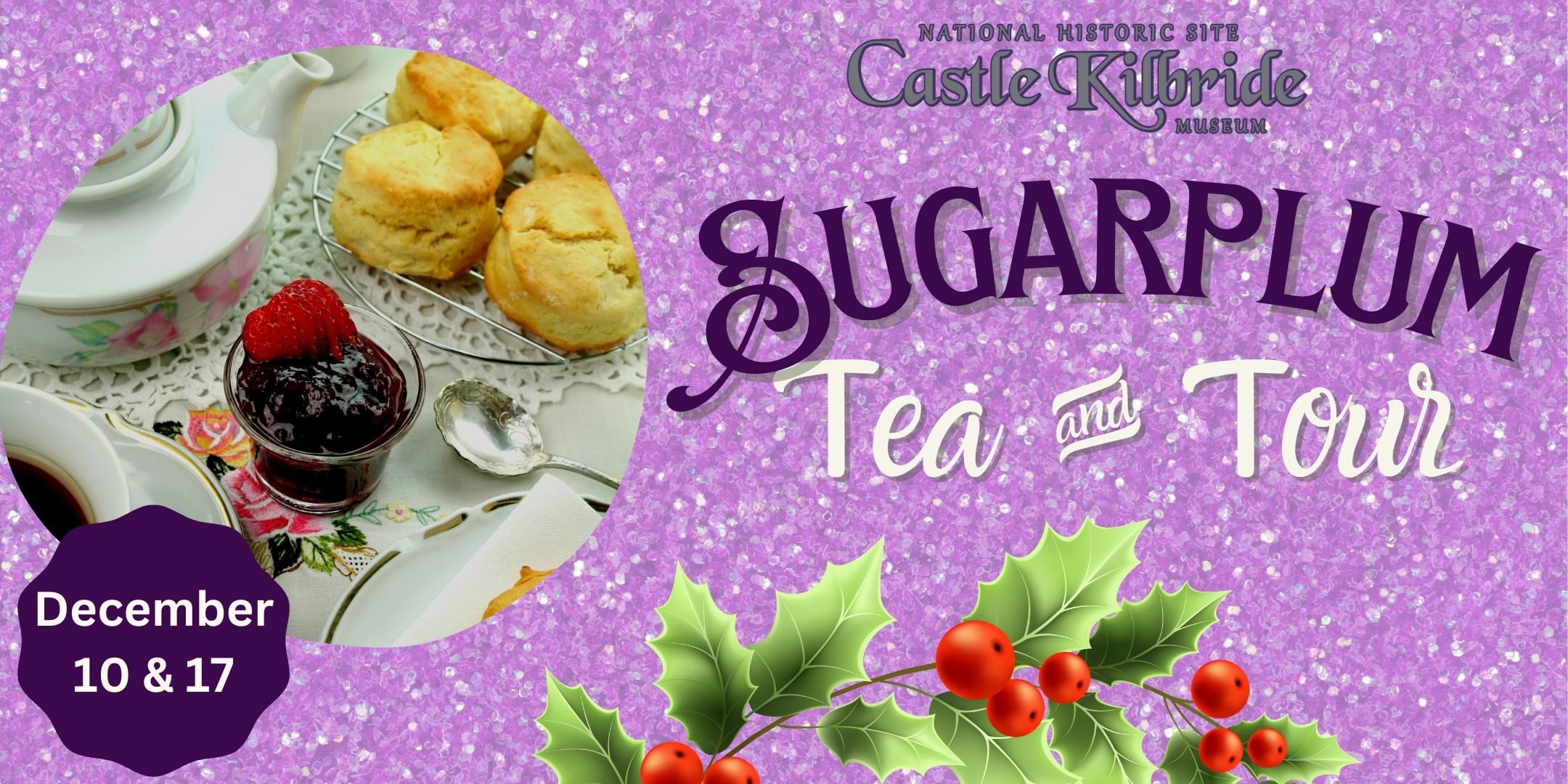 A yuletide tour of the decorated 1877 mansion by a costumed guide followed by treats of cranberry/white chocolate scone, shortbread cookie paired with "gingerbread house fruit tea."
Dates offered: Sunday December 10 or 17
Time: 1:30 p.m.
Cost: $22 per person (tickets required, space is limited)
Sugarplum Tea and Tour Tickets




---
Castle Kilbride Book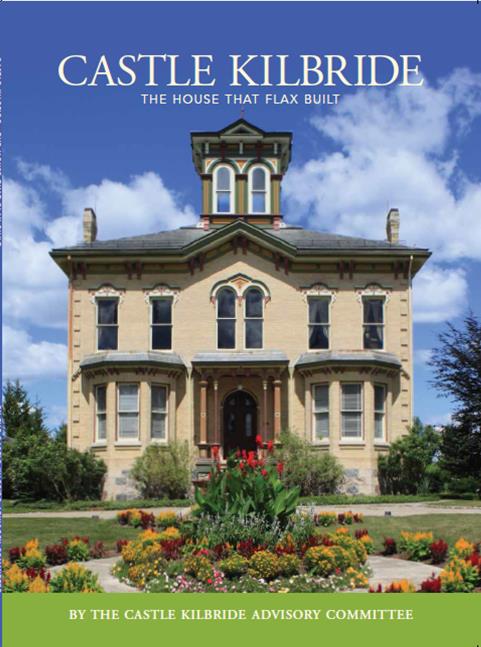 Castle Kilbride: The House That Flax Built is the definitive book about Wilmot Township's beloved National Historic Site, written and compiled by the Castle Kilbride Advisory Committee. For the first time in full colour, this gorgeously illustrated book recounts the history of the house back to its very beginnings in 1877, and illustrates that history with stunning photographs dating from over a century ago to today. For anyone who is curious about the eye-catching mansion in the middle of a quiet village, and for visitors who simply can't see everything in just one tour, this book will be a treasured keepsake. Cost $26 including tax. Available in the Castle's Gift Shop