2018 Events & Exhibit
The Roaring Twenties: Childhood Bliss (exhibit)
To celebrate what would have been the 100th birthday of Laura Louise Livingston this exhibit highlights influences from her youth during the 1920s. Laura Louise lived an opulent childhood which nourished a lifelong love of the arts. On exhibit until January 6.
Christmas at Kilbride
Decorated for Christmas from November 20 until January 6, 2019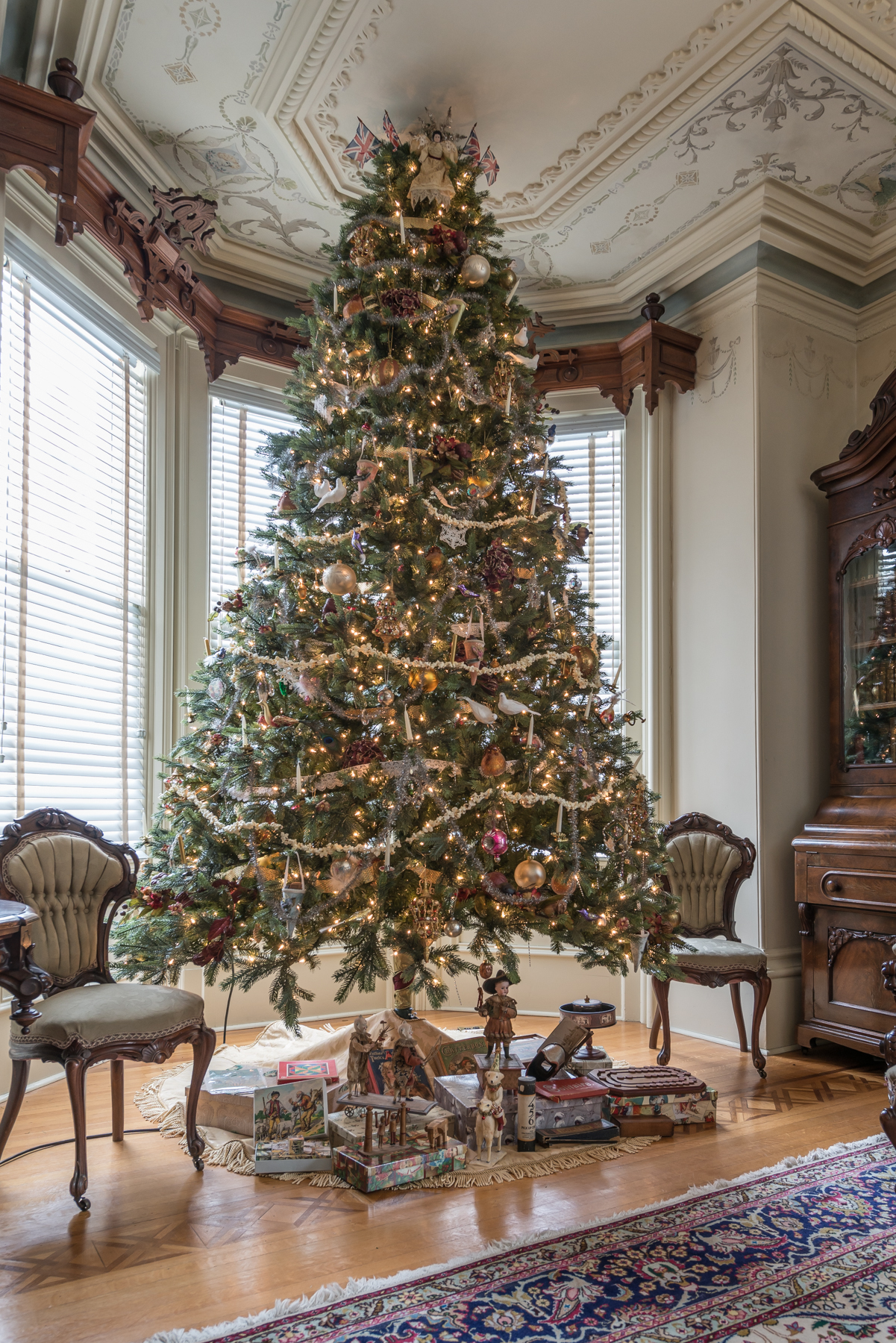 What is your favourite recipe for Christmas? Here at Castle Kilbride we like to take a whole lot of old and a little bit of new and mix it together for the perfect holiday setting. This is the best time of year to visit the 1877 home and marvel at the lavish décor adorned in festive attire. Beginning November 20th the Castle will be fully decorated.
Regular Hours November 20 - December 23 are 11:30 a.m. - 4:00 p.m.
Additional holiday hours:
December 27- 30 from 11:30 a.m. - 4:00 p.m.
January 2 - 7 from 11:30 a.m. - 4:00 p.m.
A Merry Victorian Christmas
December 6th, 2018
Time: 6:00 p.m. – 8:30 p.m.
Cost: $5 per person (no reservations needed)
For one evening only, visitors can marvel at the glitter and glamour of the decked out 1877 home at night. Live entertainment will bring the house to life. Enjoy a cup of good ol' fashioned hot apple cider. Looking for a special present to give? Place a bid on one of our fabulous silent auction items.
Herner's Victorian Village
November 20- January 6
After your tour of the elegant Livingston home, continue your experience with a visit to the attic and the Belvedere Gallery, where you'll see Dave Herner's miniature Dickens Village on display. This fascinating array of tiny homes and shops will delight visitors with its detail; be sure to stop by, and imagine yourself walking the streets of Victorian England. (*please note this area is accessed by stairs only)
Homeschool Holiday Tour
Friday December 14 at 10:00 a.m.
A take on our popular Warming by the Fire curriculum program includes at guided tour of the decorated Castle, hands-on toys and a take home craft. Cost is $5 per person (children and adults).
To register please email castle.kilbride@wilmot.ca or call (519) 634-8444 ext 259.
Castle Kilbride Book
Castle Kilbride: The House That Flax Built is the new and definitive book about Wilmot Township's beloved National Historic Site, written and compiled by the Castle Kilbride Advisory Committee. For the first time in full colour, this gorgeously illustrated book recounts the history of the house back to its very beginnings in 1877, and illustrates that history with stunning photographs dating from over a century ago to today. For anyone who is curious about the eye-catching mansion in the middle of a quiet village, and for visitors who simply can't see everything in just one tour, this book will be a treasured keepsake. Cost $26 including tax. Available in the Castle's Gift Shop.