2019 Events & Exhibit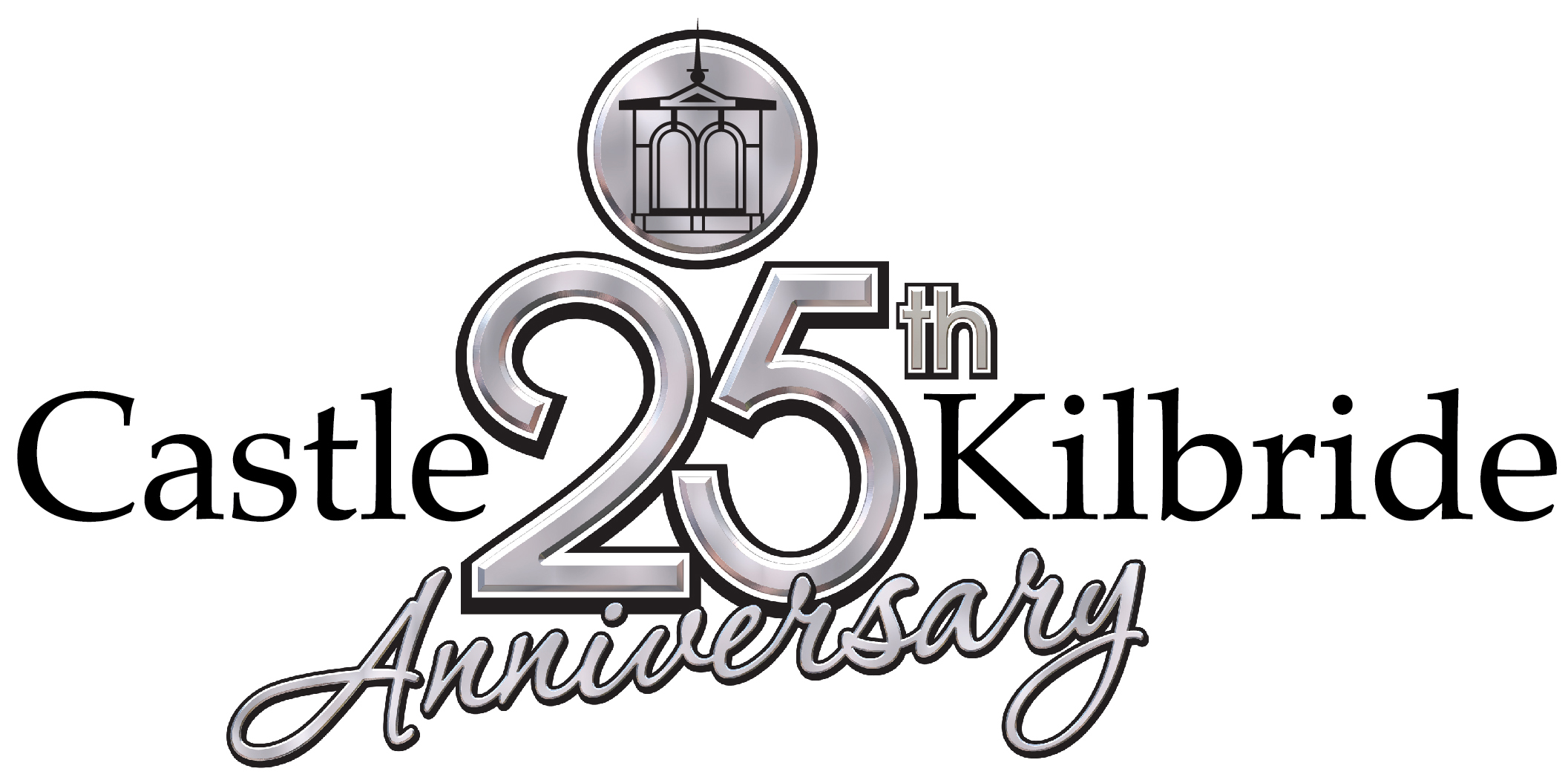 In 2019 we celebrate our 25th Annivsersary as a museum! Look for exciting events and exhibits all year long.
A Jubilee of Silver
All that glitters is not gold. This year at Castle Kilbride it is SILVER! Castle Kilbride museum is celebrating its silver anniversary. This fun and whimsical exhibit that displays some traditional silver artifacts, but will also features items with a twist on the name silver. Curious? Come celebrate with us.
On exhibit until January 5, 2020.
Let's Make a Museum
Imagine looking at an old Victorian home and thinking as a collective group….this would make the perfect community museum! This exhibit is a photographic journey of that vision coming to life and the museum's accomplishments over the past 25 years.
On exhibit until November 10th.
Castle Concert Series
Thursday evenings in June, July & August bring your lawn chair and enjoy unique music every time on the front lawn of Castle Kilbride from 7:00 p.m. -8:00 p.m. Admission is by donation. Weather permitting.
*please note switch to line up July 25 is now Al Crawford
July 25- Al Crawford* (1940s-80s and everything in between)
Aug 1- Shananigans (East Coast/Celtic Rock)
Aug 8- Corduroy Gordon (Bluegrass/Folk/Pop)
Aug 15-Tim Louis (Jazz)
Aug 22-Smile 'N' Wave (80s dance party)
Aug 29-Festival City Big Band (Swing/Jazz)
Twenties Tea & Tour: Silver
Time: 1:30 p.m.
Cost: $15p.p.
Where: Castle Kilbride
Offered: August 7, 8, 9,14, 15 or 16
A new take on our classic tea and tour experience! Think Gatsby!! Be our guest for a fully guided tour of the historic home and see our new silver inspired exhibit by costumed staff. Afterwards, enjoy lemon chiffon tea paired with a tray of sweets on the front lawn of Castle Kilbride. (During inclement weather tea will be held indoors.) Pre-registration and pre-payment required. Email to make reservations at least two days in advance.
New* Castle Kilbride -Ghost Walks
Tour with costumed guide as they present an out of the ordinary tour. In partnership with Ghost Walks.
Dates available:
Friday August 16 tour slots from 8 p.m. – 10 p.m.
Saturday September 28 tour slots from 7:30 p.m. – 10 p.m.
Friday October 25 tour slots from 7 p.m. – 10 p.m.
For more information or to get tickets visit www.ghostwalks.com
We've Arrived at 25- Open House
Sunday September 22
1:00 p.m. - 4:00 p.m.
Join us as Castle Kilbride celebrates 25 glorious years as a community museum. Tours of the house from 1-2:30 p.m. followed by opening remarks at 3:00 p.m. and a concert on the front lawn by the New Hamburg Concert Band.
Christmas at the Castle- November 19 - January 6
What is your favourite recipe for Christmas? Here at Castle Kilbride we like to take a whole lot of old and a little bit of new and mix it together for the perfect holiday setting. This is the best time of year to visit the 1877 home and marvel at the lavish décor adorned in festive attire. Beginning November 19th the Castle will be fully decorated.
A Merry Victorian Christmas
Thursday November 28, 2019 Time: 6:00 p.m. – 8:30 p.m.
Marvel at the glitter and glamour of the decked out 1877 home at night. Live entertainment will bring the house to life. Enjoy a cup of good ol' fashioned hot apple cider.
Castle Kilbride Book
Castle Kilbride: The House That Flax Built is the new and definitive book about Wilmot Township's beloved National Historic Site, written and compiled by the Castle Kilbride Advisory Committee. For the first time in full colour, this gorgeously illustrated book recounts the history of the house back to its very beginnings in 1877, and illustrates that history with stunning photographs dating from over a century ago to today. For anyone who is curious about the eye-catching mansion in the middle of a quiet village, and for visitors who simply can't see everything in just one tour, this book will be a treasured keepsake. Cost $26 including tax. Available in the Castle's Gift Shop.