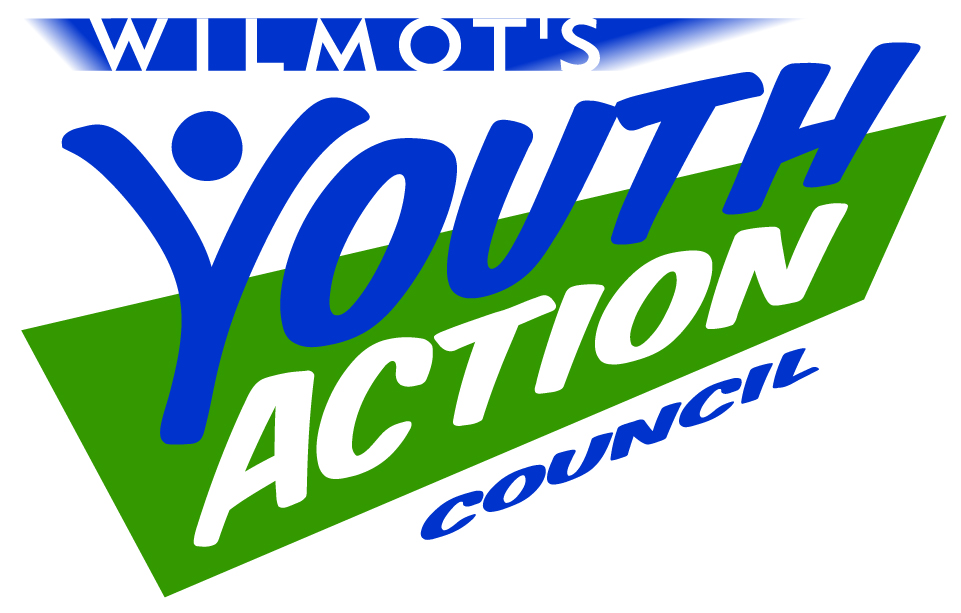 Wilmot's Youth Action Council (Y.A.C.) is a group of local youth volunteers (ages 14- 19) who offer other youth a chance to be involved in the community, to create and support the youth voice. Youth will learn and develop leadership skills and provide input into the programs offered to them.
For more information please refer to the Terms of Reference for the Youth Action Council
Mandate
Wilmot's Youth Action Council is open to all youth within the community, and is committed to finding out their needs and interests. Through the actions of the group, youth will be provided with the opportunity to become involved in activities and events throughout the community.
Meetings
YAC Meetings are held from September 19, 2022 until June 19, 2023 on Monday evenings from 7:00 p.m. to 8:30 p.m. using a Hybrid Model of in person and using Zoom. The group does not meet on holidays, or if the Wilmot Recreation Complex is closed.
Youth Action Council Minutes
Monday September 19, 2022
Application Forms for YAC
General Membership Application Form - Wilmot Township
Interested in a Jr. YAC council for grades 5 to 8? Email us!
Volunteering with YAC
Are you a youth or young adult (19+) wanting to volunteer with a group of enthusiastic youth? Being a Youth Ally allows you to be apart of Weekly YAC meetings; providing leadership & mentorship to youth participants; supervise Youth planned & implemented events between September - June; and lastly, helping to amplify the youth voice in Wilmot.
If so, check out the application below and return it to wilmotsyouthactioncouncil@gmail.com.
Youth Ally Volunteer Application
Events
Youth Action Council is back. Please watch our social media accounts for more information on our online events!
YAC offers events in October, November, December, February, March and May. Events are run entirely by the YAC members from start to finish, from booking the space, to material lists to the cleanup, it's all about the youth power! Through providing our youth the opportunity to learn and develop their transferable skills, we are investing in our leaders of tomorrow.
If you would like more information on how to get involved with the Youth Action Council, on upcoming events or sponsorship opportunities, please contact us.
Youth Week 2023
Youth Week will return to it's former timeslot from May 1 -7 in 2023.
Wilmot's Youth Action Council
Optimist Youth Centre
Wilmot Recreation Complex
1291 Nafziger Road
T: 519-634-9225 ext. 345
Toll Free: 1-800-469-5576
TTY: 519-634-5037
Email
Facebook
Twitter
Map this location