Wilmot Township maintains and tests its Community Emergency Management Plan to both meet the terms of provincial legislation and to ensure it is ready in case of a community wide emergency.
Each year, the plan is tested and discussions and training is ongoing with Emergency Management Ontario (EMO) and various departments within the township, emergency services and our community stakeholders.
Community emergency planning services
The Township of Wilmot Emergency Response Plan consists of the items listed below: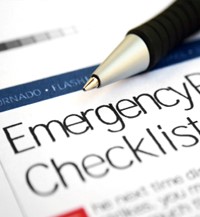 Designation of a Community Emergency Management Coordinator (CEMC)
Formation of a community emergency management program committee
Publication of an approved community emergency plan
Development of an appropriate community emergency operations center
Development of an appropriate community emergency response capability
Conduct annual training and exercises of the emergency operations control group, employees of the municipality and other persons with respect to the provision of necessary services and the procedures to be followed in emergency response and recovery activities.
Development and implementation of a public awareness program and education on risks to public safety and on public preparedness for emergencies.
Identification of individuals to act as community emergency information staff.
Conduct an annual review of the community emergency management program.