The central part of New Hamburg lies on land that is prone to flooding - the floodplain - and high water has always been a part of life in our community. There are limits to what can be done to prevent flooding. However there are steps that can be taken to manage the risk that floods pose to people and property. The Waterloo Regional Police Service, the Township of Wilmot and the Grand River Conservation authority work together to warn residents about floods, to help you prepare for flooding and to keep people safe when flooding occurs.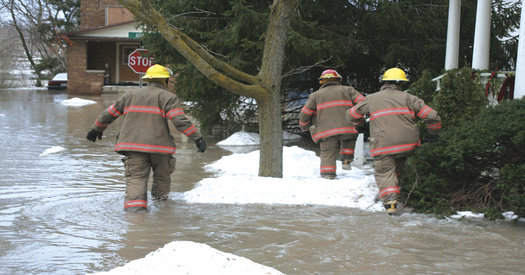 Flood Information Submission
Residents impacted by the Flood Event of February 2018 can submit information to the Disaster Recovery Assistance for Ontarians (DRAO) program until December 31, 2108. Property owners can contact the Ministry directly, or submit information via the Township's online portal. All information submitted will be reviewed by the Ministry to determine if activation of this funding program will occur.
The Ministry contact for this program is Megan Flaherty (megan.flaherty@ontario.ca)